Midlo Model United Nations attends Trinity Conference
On Friday, February 28, 2020, Midlo's Model United Nations students traveled to Trinity Episcopal School to partake in Trinity's 6th annual Model United Nations Conference. The Model UN conference welcomed over 100 students from several different high schools and middle schools in the Chesterfield area. Model UN is a replication of the real United Nations in which students "role play" as a certain country, seeking to pass laws and treaties that benefit their assigned country. Each Model UN club received three different topics to debate about in their country: World Health Organization (WHO), Amazon Deforestation, and African Union.  
On Saturday, February 29, Trinity High School welcomed back delegates to continue the Committee Sessions.  Each session consisted of about 30-40 delegates discussing acts they hope to pass. Towards the end of each session, countries voted on laws and treaties that benefit them and their allies. After the delegates finished their sessions, they all gathered in the auditorium to hear U.S. Congresswoman Abigail Spanberger speak. Spanberger delivered a speech about her history in high school Model UN and how it led her to politics.  Afterward, she held a Q&A, and one delegate asked her about her next political move; Spanberger reflects that she has "decided to adopt a mantra: take it one election at a time."
Club President Amelia Bryans comments that "[she] liked it a lot, especially how there weren't many people." Freshman Isabella Vanderborg remarks that "the conference went really well, and it was lots of fun getting to debate and meet new people." By the end of the conference, delegates tackled many social and political issues that will continue to shape society for generations.
Model UN Delegates:
Ryan Quiram – World Health Organization
Gray Harcum – World Health Organization
Josh Williams – African Union
James Bobrovosky – African Union
Aidan Leasburg – African Union
Amelia Bryans – Amazon Deforestation
Sam Davis – Amazon Deforestation
Isabella Vanderborg – Amazon Deforestation
Paul Miller – Donald Rumsfeld, Bush Administration 2001
Leave a Comment
About the Contributor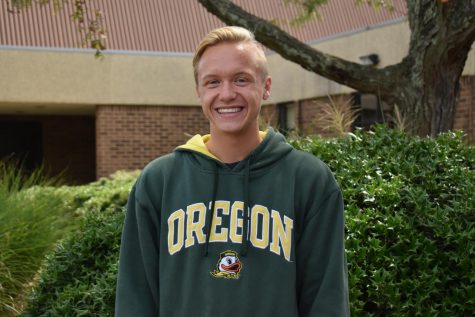 Kyle Reeder, Associate Editor
Kyle Reeder, Associate Editor, Class of 2023