Mrs. Kniphuisen receives CCPS Game Changer Award
CCPS Game Changer: Theresa Kniphuisen, Midlo School Counseling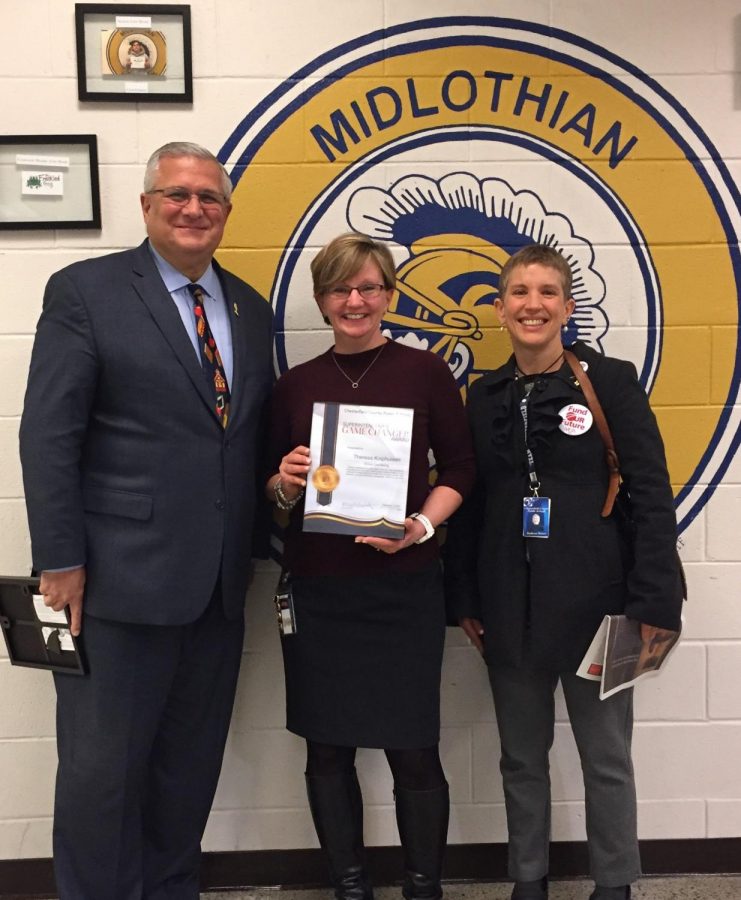 On Thursday February 6, 2020, Midlo's Counseling Technician Theresa Kniphuisen received the CCPS Game Changer Award. She was recognized for the award by Ms. Kathryn Haines, Midlothian School Board Representative, and Dr. Mervin B. Daugherty, CCPS Superintendent. In order to receive the Game Changer Award, anyone can nominate a teacher or staff member at a Chesterfield County Public School. Mrs. Kniphuisen has greatly influenced numerous Midlo students' journey through high school, and she assists students and staff with academic and personal issues. Suggest YOUR favorite staff member for this award by filling out this Game Changers Form.
Were you surprised when you received the award?
I was very surprised! Dr. Abel and the counselors said that my face had a look of total shock.
Did you celebrate in any way?
My husband of 35 years was very proud and took me out to dinner to celebrate.
What does the Game Changer Award mean to you? 
The Game Changer Award is given to someone who has been nominated by a coworker or person from the community who recognizes that this employee goes above and beyond in their job each day. 
How do you feel about receiving this award?
It is an honor to receive this award. To be nominated by a coworker is the greatest compliment one can receive. I love my job here at Midlothian High School and most importantly love and respect the people I work with each day. There are so many teachers and staff members here at Midlothian High School that go above and beyond each day and make a difference.
About the Writer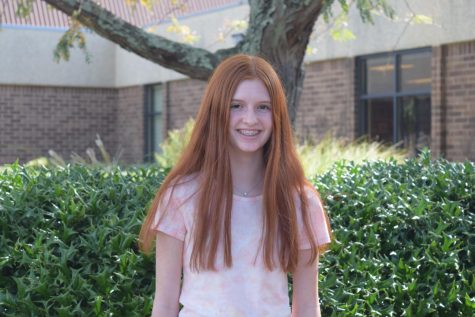 Quinn Downing, Midlo Scoop Staff
Quinn Downing, Class of 2023