Virginia Holocaust Museum celebrates the 75th Anniversary of the Auschwitz Liberation
75th Anniversary of Auschwitz Liberation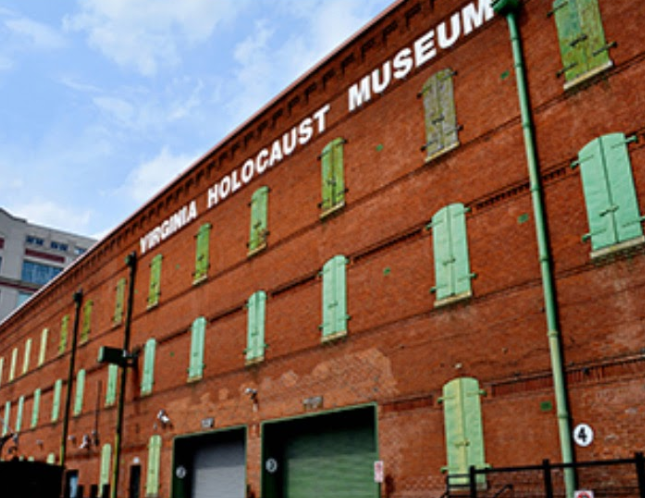 The morning of January 27, 1945, marks a historic moment in time. Prisoners of the Nazi regime woke up to utter silence, as they began to realize that the complexities of war had forced the German soldiers to flee. Minutes later, the Russian infantry stumbled upon the abandoned concentration camp, Auschwitz. The victims of this tragic massacre rejoiced in the fact that their nightmare was finally over. Seventy-five years later, this day still holds monumental historic meaning, as Auschwitz's downfall is commonly considered the ending point of WWII and the Third Reich. The Virginia Holocaust Museum understands this message, as it has dedicated itself to educating Virginians and the citizens of Richmond about the millions of lives lost during this tragic time period. Seventy-five years after the Auschwitz liberation, The VHM is considered one of the most influential and loved museums not only in the heart of Richmond, but throughout the state of Virginia.
In order to educate people on the Holocaust more effectively, the VHM offers free admission year-round. The museum is a free roam experience, as it takes guests down twists and turns discussing the lore and disgracefulness of the Nazi Party. Upon entry into the building, visitors watch a ten-minute video that explains the events leading up to this catastrophe. After the video, visitors enter a room filled with barracks and visualize what life consisted of in a concentration camp. After departing from this scene, a series of hallways allow access to the rest of the museum and lead visitors to a courtroom. This scene represents the Nuremberg Trials, a series of trials hosted by the Allied Powers in an attempt to bring SS officers and soldiers to justice.
The Virginia Holocaust Museum has a gift for sharing the experiences in the camps through eyewitness-testimony. Through the generous donations of sponsors and neighboring states, the museum offers free admission, so that all may educate themselves about the Holocaust. On average, the Virginia Holocaust Museum has 10,000 students visit annually on field trips.
The VHM has dedicated itself to educating the Richmond community about the horrors of the Holocaust. To donate and support their mission, visit the VHM website.
About the Contributor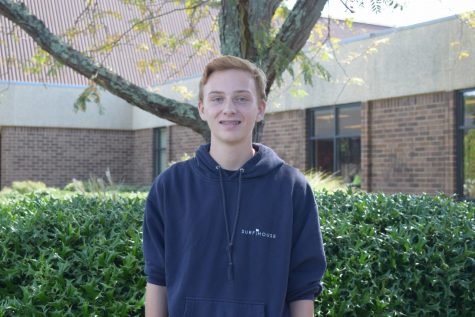 James Galloway, Midlo Scoop Staff
James Galloway, Class of 2023