Economics and Personal Finance class encourages financial independence
Economics and Personal Finance
Hang on for a minute...we're trying to find some more stories you might like.
Economics and Personal Finance, which the Virginia Department of Education requires for high school graduation, focuses on teaching students to make informed decisions in an in-class and online setting. At Midlo, Mrs. Monica Van Arsdale, Mr. Brian Vannoy, and Ms. Rachel Aiello teach this life-changing class that prepares students for their futures in all careers. From educating students about the technicalities of supply and demand to providing them with real-life advice for credit usage, this course continues to steer students towards paths of economic prosperity. 
In the Midlothian community, economic principles apply to every situation; many Midlo students work at local establishments, including the Midlothian Apothecary and YMCA. By interacting with consumers, earning money, and helping companies grow and thrive, students have opportunities to apply skills learned in Economics and Personal Finance class. With the money earned from a part-time job, students often spend their earnings in a variety of ways, using the smart money-saving techniques learned in an economics course. If students choose to save paychecks instead of spending them, their Economics and Personal Finance course has prepared them to choose the most beneficial bank or credit union. In turn, these actions underscore the importance of the class. 
Regarding the benefits of Economics and Personal Finance, Mrs. Monica Van Arsdale argues that the course is necessary because "students gain knowledge on how their actions will affect them in the short, intermediate, and long-term, as well as the unintended consequences of their decisions." Midlo offers honors, C-Level, and AP Economics classes  in an effort to reach every student in a positive and understandable way. Junior Bridget Millacci, who takes AP Economics, remarks that the course "has given [her] a more global perspective on the world by informing [her] of the facts behind the Glass Ceiling Argument, Wage Gap Argument, and Women's Equality Argument" and reflects that "the class is definitely widening [her] view of life and improving her social interactions." 
About the Contributor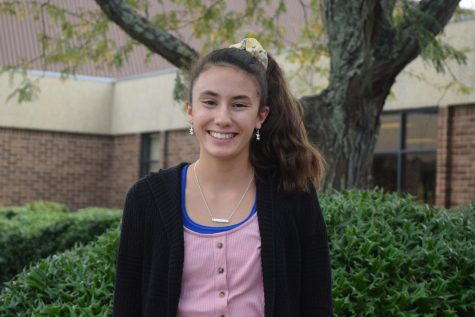 Katherine Krievs, Midlo Scoop Editor-in-Chief