Freshmen reflect on transition to high school
The Class of 2023 shares their fears before entering high school
As the second quarter comes to an end, it marks the completion of the first high school semester for the Class of 2023. Taking the step from middle school to high school can be a drastic change and often comes with anticipation. After surviving midterms and half of the school year, the freshmen can now look back on the fears that they had upon their transition. The freshman Class of 2023 shares their responses to the question:
What were you scared about going into high school that hasn't been that bad?
"I was worried about the wrestling team because I didn't think I was going to make any friends." –Grace Bolstad
"I thought the hallways were going to be more crowded, but it hasn't been that bad." –Mary Carson
"The seniors are a lot nicer than I thought they were going to be towards freshmen." –Josiah Nimmo
"I was concerned about having to carry my bag around the whole day, and I thought it would be really annoying, but I appreciate it a lot." –Ben Gozzi
"I was scared about getting into and being on the tennis varsity team." –Maahin Junaid 
"The food is a lot better than I thought." –Jacob Williams
"I was scared about being in a new building and not knowing where things are." –Brinley Gregory
"It's been a lot easier to make friends than I thought." –Ellie Pippenger
"I was concerned about getting bullied" – Julia Flisiak
"I thought AP Human Geography was going to be a lot harder." –Katherine Williams
"Making friends has been easier than I expected." –Emma Kish
"Figuring out the layout of a bigger school has been pretty easy." –Ashley Kubyako
"I was worried about being bullied by other students." – Severin Mcnulty
"My classes are easier than I thought." –Sydney Prussman 
"I was scared of the amount of homework, but it's been equivalent to the amount in eighth grade." –Brennan Lane 
"I was stressed about finding new friends" –Haley Roe 
"The homework hasn't been that bad." –Armelle Worrel
"I was really concerned about getting lost, even though Midlo is smaller than my middle school was." –Anna Jackson
"I thought it'd be hard to make friends, but it's been really easy." –Kathryn DuVal 
Leave a Comment
About the Contributor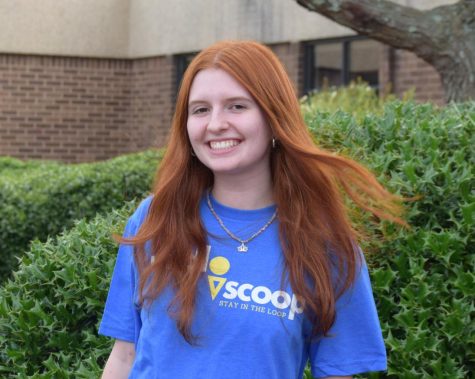 Quinn Downing, Editor-in-Chief
Quinn Downing, Class of 2023

Quinn Downing has been on staff for four years and is Editor-in-Chief. Outside of school, she loves traveling, reading...