Black Christmas explores the dark side of the holidays
Movie Review: Black Christmas
On December 12, 2019, the infamous seasonal slasher Black Christmas returned to theaters for its third time in cinematic history. The holiday hit's classic plot and quality character development has made families squeal and ride the edge of their seats for generations. Movie-lovers, Christmas celebrators, and horror fanatics alike cannot wait for the third release of the wicked film, which follows a group of female college students, who are stalked during their annual Christmas break. Murders arise at Hawthorne College, which has the group suspiciously wondering if they're the next victims of a brutal killing. This leaves the sorority girls with no choice as they must take the fight back to their serial killing adversaries. Sophia Takal directs this blockbuster, partnering with Blumhouse Productions to show a darker side to holiday cinematography.
Black Christmas has an amazing and talented cast of  main characters, including; Imogen Poots, Aleyse Shannon, Brittany O'Grady, Caleb Eberhardt, Simon Mead, and many other well known names in the film industry.  With the original Black Christmas mentioned in the same conversation as films like, When a Stranger Calls, Scream, Nightmare on Elm Street, and Halloween, the cast does an incredible job of following the trail of success the original movie first created.
However, the film did not sit well with the writers of Rotten Tomatoes. Black Christmas scored a 40% on the "Tomato-meter," while the audience rating dropped to a 21%. Movie lovers also find the film controversial, as it strays from the story and unique plot of the original movie. Delve into the depths of this plot-twisting adventure for the best thrills, jump scares, and holiday cheers of the Christmas season.
About the Writer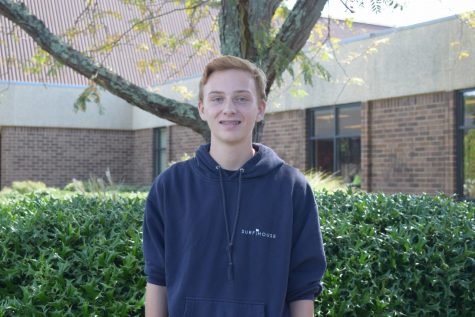 James Galloway, Midlo Scoop Staff
James Galloway, Class of 2023