Senior Superlatives: The Best of the Best
2016 Senior Superlatives
These 26 seniors were nominated by their classmates for the following Senior Superlative categories:
Best Bromance: Nate Millar & Mac Williams
Social Media King and Queen: David Sandborn & Julia DiMartino
Best School Spirit: Nick Johnson & Alex Balbotin
Best Best Friends: Anna Human & Hanna Fowler
Most Like to Have a Reality TV: David Sandborn & Daisy Bedser
Best Couple That Never Was: Nate Millar & Mada Graviet
Most Likely to Get a Teacher Off Topic: Connor Rea & Raegan Cox
Best Dressed: Anna Walsh & Jack O'Brien
Most Likely to Become a Millionaire: Nadar Siddiqi & Neha Kulkarni
Most Athletic: Randy Hahn & Gabby Runge
Best Smile: Thomas Rysedorph & Brooke Gore
Most Likely to Get ID'd at 30: Jory Woods & Hannah Brand
Most Likely to Break Their Chromebooks (not pictured): Grant Keller & Daisy Bedser 
Best Eyes: Austin Power & Amber Arnold
Best Hair: Matthew Lewandowski & Casey Berry
Worst Case of Senioritis: Wes Sebastian & Maddie Reynolds
Want more senior stories?
Read about the BIG EVENT: Graduation! Check out: A New Beginning.
Curious about our graduates' plans for the future? Check out Where Will They Go?.
Did you miss Senior Class Day?  Check out Celebrating Seniors in Style.
About the Writer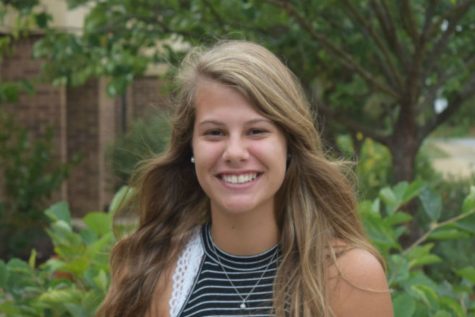 Sydney Van Horn, Midlo Scoop Staff
Sydney Van Horn, Class of 2017