Midlo recognizes RISE values
On November 22, 2019, sixty Midlothian High School students met in the closed commons for the first RISE breakfast of the school year, recognizing these students for demonstrating RISE qualities during the first nine weeks. During the celebration, Coach Matthew  Hutchings gave a speech complimenting the students on their values. At the conclusion of the ceremony, students and their family members enjoyed a congratulatory breakfast of Chick- Fil- A sandwiches, fruit, and donuts. 
This school year marks the second year since Midlothian High School adopted the RISE program, which stresses the core values of the RISE acronym: Respectful, Impactful, reSponsible, and courtEous. As a special reward each quarter, Midlo teachers nominate exemplary students who exemplify the RISE qualities.
Many of the students nominated provide true leadership in the Midlothian community. RISE influences students to be the best person they can be, inside and out. 
Fall 2019 RISE recipients: 
Al Labod, Jineen 
Allison, Sara 
Bennett, Keon 
Berger, Braden 
Bosch, Louise 
Boyton, Ragin
Brinegar, Matthew C. 
Campbell, Hayden
Cassano, Lauren 
Crayton, Leo 
Davenport, Dillon
Dolan, Carter 
Douglas, Dominique
Durette, Paige 
Dutschke, Alexa 
Godfrey, Nigel
Gregory, Crew
Haemker, Wiliam
Haring, Grace
Harrington, Conor 
Harrinton, Declan
Hawkins, Donovan
Heslink, John
Hopper, Liza 
Horansky, Claire
Huang, Danny
Hurt, Patrick 
Jennings, Marissa 
Jensen, Melanie
Johnson, Shamyra
Jordan, Nathan
Laine, Brandon
Lubniewski, Austin 
Mclntrye, Jackson
Mendoza, Colin
Merroto, Allison
Masfin, Abel
Morales, Nick
Morales, Nicolas 
Notarianni, Matthew
Panebianco, Faith
Penn, Cameron
Perkins, Will
Peterson, Juliana
Ramierez, David
Roman, Tatiana
Huff, Samuel
Sandoval, Jonathan
Schlensker, Logan
Scott, Laura
Sovillo, Eiley 
Sowers, Ashely 
Tanner, Kassidy
Tolan-Mask, Connor 
Tucker, Josh 
Uddin, Ra'Asia 
Vakandi, Abisha
Virgil, Janiya
Wright, Parker
About the Writer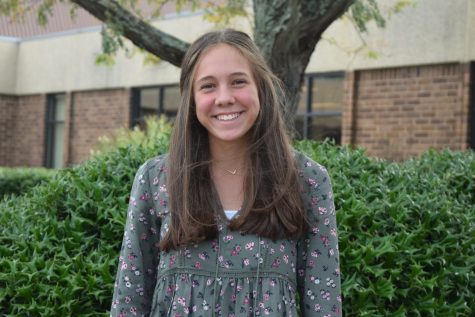 Lauren Cassano, Midlo Scoop Staff
Lauren Cassano, Class of 2022