Midlo Econ travels to Libbie Mill library
Economics and Personal Finance students enjoy a hands-on learning experience
Hang on for a minute...we're trying to find some more stories you might like.
On November 14, 2019, students from Mr. Vannoy's and Mrs. Van Arsdale's Economics and Personal Finance class traveled to Junior Achievement (JA) Finance Park from 9:30 a.m. to 1:30 p.m. Each student was assigned an avatar with information on their career, income, marriage status, current level of debt, and the number of kids they have. With this information, they each created a budget in order to keep a balance in their assigned lives. Mr. Vannoy and Mrs. Van Arsdale did not grade the assignment so that students could learn how to balance their needs versus wants in real life situations.
Students went up to the third floor of the Libbie Mill Library to start their assignment. Mr. Vannoy and Mrs.Van Arsdale thought this field trip would provide a great opportunity for students to have hands-on learning to prepare them for the real world. Mrs.Van Arsdale states that the best part of the field trip was "when students realized how expensive certain bills are." From this opportunity, students learned that not everything is cheap and the importance of balancing bills and necessities with wants. This hands-on learning experience helped students understand the real life experiences that they will face when they are out on their own and prepared them for the future. 
About the Writer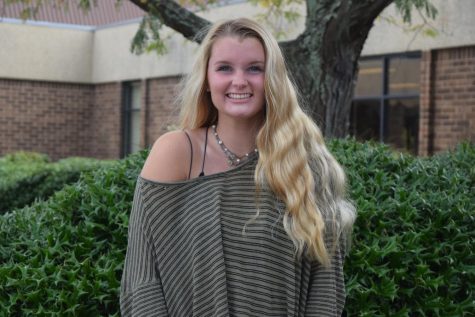 Cara Hahn, Midlo Scoop Staff