Midlo Champions Club hosts Bocce Ball Tournament
On November 19, 2019, Midlo's Champions Club, created to make Midlo a more inclusive enviroment, challenged the Midlo faculty in a bocce ball tournament. A month before the tournament, Champions Club members practiced weekly to prepare. At 3 p.m, competitors gathered in the Autism Suite, where they formed teams, created team names, and reviewed the rules. While participants took the field, parents of players stood by the fence to cheer on the participants. Shortly after every group found an opponent, the tournament was ready to roll. Junior Grace Ruggerio says, "I was really excited to play since I've never played before."
Bocce ball is a game played between two teams with one to four players on each team. Each team plays with four balls of the same color, and colors differ from team to team. One player from either team rolls a small white ball called a pallino. After this, each team goes back and forth allowing one person to roll at time until all the balls are rolled. The objective of the game is to roll the balls as close to the pallino as possible. Wielding tape measures, each time could accurately measure any close balls.
The winning team rotated to battle their next opponent. Participants used strategic tactics, such as: aiming to hit the pallino or their opponent's ball, so that the game turned in their favor. To keep the energy alive, teammates shared high fives after winning a round. The Midlo Cheer team, led by Coach Emily Pfund, entered the field. The cheerleaders split up and went to different games to cheer on the players. As the afternoon came to a close, players worked harder to steal the first place spot. 
With a whopping twelve points, the Penguins, comprised of Tate Swecker, Ryleigh Jones, Severin McNulty, and Danny Huang, claimed the title of victor. A Midlo faculty team, including: Ms. Kaitlyn Stonenburner, Ms. Carrie Vincent, Mr. Zachary Woolard, and Mr. Scot Burns, tied for second with another student team. After the tournament play, everyone met for snacks provided by Mrs. Marie Randrianasolo and Ms. Claire Carrico. Randrianasolo states, "I hope that students and faculty realize that we can all come together to have fun playing sports and create a more welcoming and inclusive environment." Faculty and students left the Autism Suite with new connections and a new pastime. Champions Club hopes to host another Bocce Tournament in the near future.
About the Contributors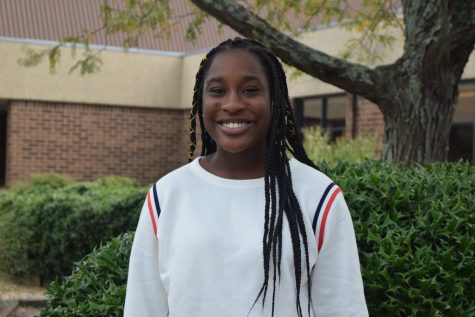 Zinzi Symister, Copy Editor
Zinzi Symister, Copy Editor, Class of 2021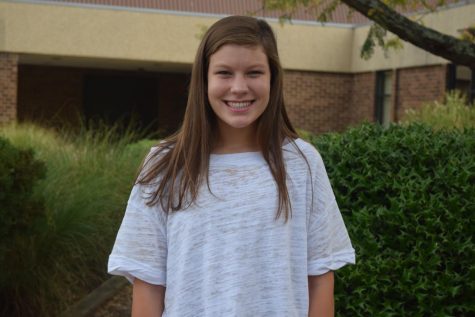 Zoe Kopidis, Midlo Scoop Photography Editor
Zoe Kopidis, Class of 2020