The National Business Honor Society welcomes new members
2019 National Business Honor Society Induction
Hang on for a minute...we're trying to find some more stories you might like.
On Tuesday, November 19, the National Business Honor Society inducted 37 new members. To qualify, students must have taken at least three business classes and accrued a business GPA of 3.5. Once inducted, members are expected to strive to grow in professionalism and character with the help of their fellow members.
The induction began with NBHS President Devon McGill giving a short speech to welcome the new members. Then, Mrs. Yvonne Mullins spoke about each individual student while they received their certificate. The induction ceremony ended with senior Jakob Marshall leading the National Business Honor Society inductees through the NBHS Pledge. To wrap up the ceremony, Business and IT Specialist Judith Sams from the Virginia Department of Education spoke about the Business Honor Society and her pride regarding it. At the end of the ceremony, Mrs. Mullins invited students and parents to the refreshments table for celebratory cake.
NBHS Inductees include:
Nadine Abuneel
Isabella Benton
Braden Berger
Zachary Biller
Briley Blackman
Andrew Blankenship
Michaelena Cafall
Derek Christmas
Adrian Cox
William Galleher
Justin Geiszler
Abigail Graves
Mary Courtney Hettinger
Elizabeth C. Horansky 
Bridget Ford
Courtney Klich
Vic Lin
Shelby Harris
Cameron Long
Hunter Keso
Jacob Lucero
Kathryn Kinskie
Ashleigh Lynch
Ethan Kochell
Benjamin McCormack
Carter Lovasz
Ally Marmo
Anay Mehta
Margaret Monroe
Olivia Nealon
Sarah Nugent
Tyler Proctor
Samantha Sawyer
Joshua Seiden
Thomas Ethan Smith
Emma Weber
John Williams
Nolan Williamson
About the Contributor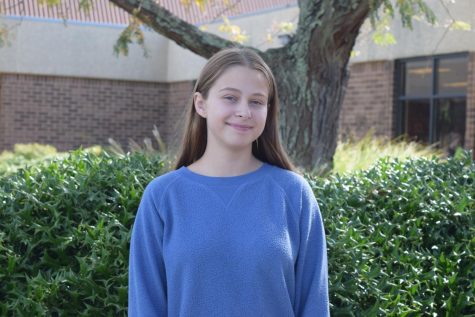 Ava Gay, Midlo Scoop Staff