Rev Your Bev returns to Midlo
Midlo prompts health benefits of drinking water
On Wednesday, November 13, 2019, Midlothian High School celebrated Rev Your Bev Day during all lunches. Brought to the school by Mrs. Renee Fiege and her Student Wellness Team, the annual movement sheds light on the importance of water and all of the natural health benefits surrounding its consumption. With the campaign emerging in 2013, students across the entire state of Virginia began engaging in learning about various easy ways to incorporate the healthier choice of water into their list of daily priorities. An activity as simple as drinking water can leave a huge impact on how people go about functioning through their everyday routines.
Water in its natural state may offer an abundance of underlying benefits to human health via skin rejuvenation and the flushing of harmful waste from the body. Due to its bland taste, individuals tend to opt for more sugary substances that provide more pleasure to one's taste buds. Soda, for instance, exists as one of the most common drinks consumed by teenagers. High amounts of caffeine allow the body to experience a temporary state of alertness; however, one small can contains 39 grams of unnatural sugar. Calories build up when the human body meets a large amount of sugar, causing a high risk of heart disease to follow in later years. A human diet must also consist of the proper amount of vitamins and minerals, which are not present in the drinks packed with unwanted sugar.
Rev Your Bev's initiative encourages individuals to "make a splash" by offering a wide variety of alternatives, such as adding desired fruits or even vegetables made up of necessary vitamins to water itself in an effort to add a delightful new zest. Both students and faculty received the opportunity during their lunch block to actively taste test a variety of flavor-infused waters. Along with provided reusable cups that students could take home, the Rev Your Bev station featured an assortment of magnets and stickers to further spread the message. After the taste test, students gave their opinions about the beverages through a paper survey, and each individual's thoughts went directly back to the Rev Your Bev team to further spread this initiative and improve it in following years.
All students could take part in a Flavor Finder test on the Rev Your Bev website to find the perfect drink mix to improve their daily lives by increasing their consumption of water. After filling out individual preferences under certain food categories, the website generates ideas based on the information provided to create a helpful plan for all individuals and families, bringing healthy options into households. Claire Harvel, a sophomore on the Student Wellness Team, explains, "Rev Your Bev should be brought back to Midlo each year because health is a key factor in everybody's lives." She strongly believes the impact that this movement continuously brings back into Midlothian will leave the impressionable student mind with the idea to support their bodies by inspiring a positive association with drinking water.
About the Contributors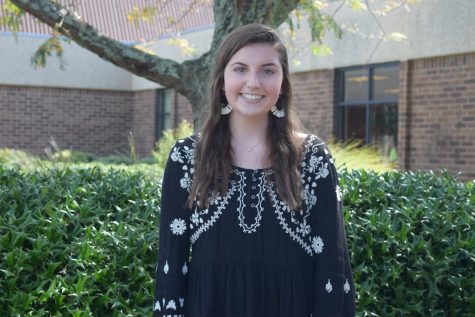 Bridget Tracy, Copy Editor
Bridget Tracy, Copy Editor, Class of 2022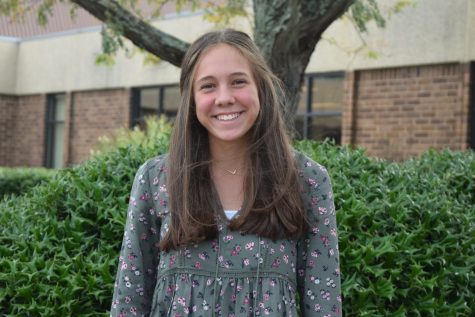 Lauren Cassano, Midlo Scoop Staff
Lauren Cassano, Class of 2022