Schumann verbals to Old Dominion
Commitment Alert: Connor Schumann, Baseball
On September 20, 2019, junior Connor Schumann verbally committed to play Division 1 baseball at Old Dominion University. 
At the age of eight, Schumann began his athletic journey by joining a recreational baseball team. He recalls, "I only started because my mom made me." Although baseball started as a chore for Schumann, he soon developed a passion for the sport and joined the travel team Rise Baseball in order to play at a more competitive level. Years later, he competed on the varsity team at Benedictine High School. At Benedictine, Coach Sean Ryan inspired Schumann to improve, developing him as a player. After transferring to Midlothian High School for his junior year, Schumann plans to join the Midlothian Varsity Baseball team in Spring 2020. 
Through dedication, practice, and workouts at the gym, Schumann grew into a standout athlete and attracted the attention of numerous collegiate coaches. Schumann explains, "Last year was when I became sure that I wanted to play in college." With this goal in mind, he attended various university tournaments. At the Future Games Tournament in Georgia, he caught the eye of ODU coaches, and the recruitment process took off. 
This offer greatly appealed to Schumann, as he had set his sights on becoming a Monarch a few years ago. Not only did they give him a favorable offer, but the university also offers Schumann's desired major of business. Recently, he shared, "I look forward to meeting the team and spending the next four years at the college that I wanted to go to."
Schumann plans to sign next year and looks forward to the next step of his baseball career as a Monarch. 
About the Contributor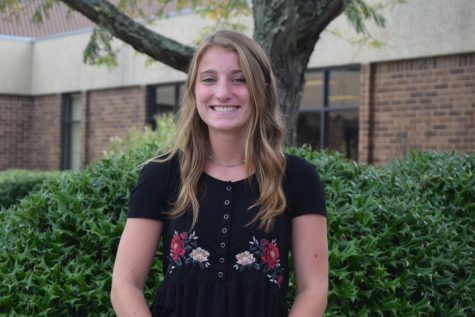 Maddie Burke, Editor-in-Chief
Maddie Burke, Editor-in-Chief, Class of 2021