Enjoy festive activities during the Thanksgiving holiday
2019 Thanksgiving Break Activities
As Thanksgiving approaches,  Midlo students from all walks of life begin gathering among their loved ones, sharing their thanks, and enjoying numerous delicious seasonal meals and treats. Students look forward to their much-anticipated break from school, and plan to take full advantage of the excitement  that a full week of vacation offers. Thanksgiving break provides prime opportunities to create long lasting memories with friends, cousins, siblings, or other extended family who tend to congregate during this time. Plenty of local Midlothian locations can change a boring and repetitive week into an exciting adventure.
Mini Golf at the Putt-Putt Fun Center provides an activity for the whole family to enjoy. With its featured eighteen hole courses, each tests golf skills, as the player maneuvers around obstacles to achieve a perfect hole-in-one. However, the fun center also hosts a variety of different attractions, including: go karts, bumper boats, and its famous arcade to bond any family together. It can also serve as an "ice breaker," so family members can return ready to feast on some delicious turkey, stuffing, beans, or potatoes with great family conversation to drive the meal. The price system depends on the number of activities completed; each activity requires a ticket, and a ticket costs eight dollars, but patrons can purchase several different ticket bundles at the park.
To combat the cold of the fall season, consider spending a chunk of break at the movie theater. Midlo hosts some great local movie theaters, featuring box office hits, including: Doctor Sleep, Ford v. Ferrari, and Joker. This fun pastime will light up the holiday season through fantastic entertainment. Regal Westchester Commons is open seven days a week from 11 am to 11: 30 pm,and AMC dine-in provides cheaper tickets to anyone with a Midlothian High School student ID.
Thanksgiving revolves around spending time with family, and these activities provide the perfect bonding experience.
Leave a Comment
About the Writer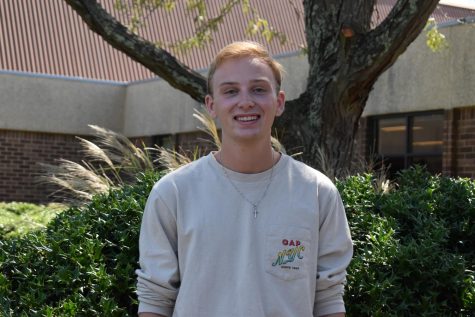 James Galloway, Arts & Entertainment Editor
James Galloway, Class of 2023