Midlo Community participate in 5 Weeks of Giving
Midlo collects donations for families in need during the holidays
The School Counseling Department, partnered with KingsWay Community Church to show the Midlo Community some love this holiday season, as they collect items for local families in need. Each week, the school will collect a different type of donation.
Week One (Partnership with the Freshman Class): November 4-November 8:  Please bring breakfast items, such as: pancake mix, cereals, oatmeal, canned fruits, granola bars, juice boxes, coffee, tea, and hot chocolate packs.
Week Two (Partnership with Senior Class and Backpack Lunch Program): November 11-November 15: Please lunch items, such as: peanut butter, jelly, soup, tuna, mac and cheese, canned meat, crackers, Chef Boyardee pasta, applesauce, Ramen noodles, and pudding cups.
Week Three (Partnership with FBLA and Spanish Club): November 18-November 22- Please bring dinner items, such as: pasta, canned spaghetti sauce, instant potatoes, canned meat, stuffing, canned vegetables, canned fruit, baking mix, cooking oils and rice.
Week Four (Partnership with FBLA): December 2-December 6: Please bring snacks items, such as: pretzels, Goldfish, granola bars, crackers, peanut butter, and raisins.
Week Five (Partnership with Latin Club): December 9-December 13: Please bring practical/personal items, such as: deodorant, body wash, toothbrushes, toothpaste, bars of soap, shampoo and conditioner, diapers, baby wipes, baby formula, toilet paper, dish soap, and laundry detergent.
Bring your items to the donation bins located in the hallway by the School Counseling Office windows.
About the Contributor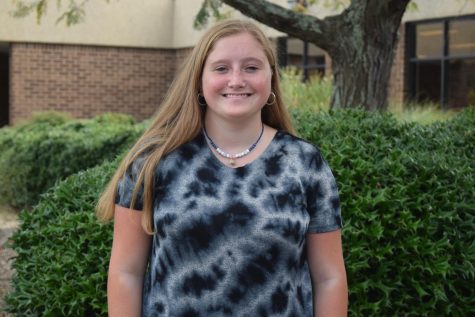 Emily Gundel, Midlo Scoop Staff
Emily Gundel, Class of 2021