Trojan Marching Band shines at County Band Night
Meadowbrook hosts County Band Night

On October 1, 2019, the Trojan Marching Band traveled to Meadowbrook High School for the annual County Band Night. Midlo's Marching Band looks forward to this eventful night every year because of the opportunity for all ten of the bands in the area to get together and showcase the hard work that they have put into their sound this season. County Band Night kicked off as every band member joined in a giant formation on the field to play "America the Beautiful." This demonstration perfectly began the evening, as it connected each individual band from across the county.
After they concluded the full ensemble piece, the first band marched onto the field to begin the long lineup of halftime shows until the time finally came for the Trojan Marching Band to perform. They confidently marched onto the field, led by drum majors, Ben Wrobel, Jakob Marshall, and Andrew Parsons. As the band warmed up on the field, they knew they wanted to perform the best show they could for all of their peers and clinicians. They concluded their warm up by singing the lyrics from their show ballad. 
The Trojans set up in their spots and immediately felt the impending excitement of an amazing show. The audience roared with applause, as the band concluded the vocal section in their opener. Throughout the entirety of the graceful ballad, "Go Lassie Go," featuring soloists, Ryan DeGrava and Rachel Smith, the audience burst at the seams with accolades and praise for the talented soloists.
Once the beautiful ballad concluded, the band's performance energy exceeded expectations, as the group prepared for its most upbeat and energetic piece, "Gallant Scottish Knight". The Marching Band spends countless hours practicing every year on the feature piece, which truly paid off this year. During the drum line feature, the audience admired the sight of the drum line playing complex rhythms at various dynamic levels, bobbing their heads in time.
As the Trojan Marching Band wrapped up the show, the audience jumped to its feet to show recognition for all of the hard work they put in to this year's show. 
About the Writer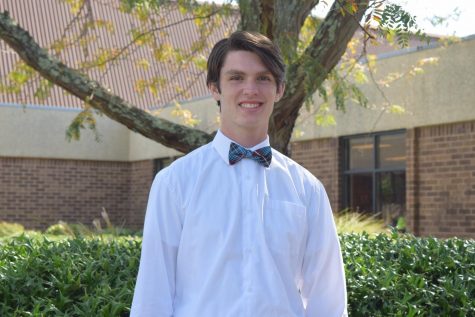 Bailey Carter, Midlo Scoop Staff
Bailey Carter, Class of 2020