Start With Hello connects Midlo students
Start With Hello Week 2019
In 2012, Sandy Hook Elementary School, located in Newtown, Connecticut, experienced a deadly shooting. This act of violence resulted in the death of 27 people, including students and educators. Shortly after, the Sandy Hook Promise launched. This promise encourages all to spread awareness, live more empathetic lives, and know the warning signs of people who might inflict harm to themselves or others, before it's too late. The 27 people who made the ultimate sacrifice on this day did not die in vain. Their lives affected the way schools handle active shooter situations as well as triggering conversations about gun laws.
A branch of the Sandy Hook Promise is Start With Hello Week, a week designed to connect all students, especially those often left out. By acknowledging the fact that some students feel excluded, whether on purpose or accidental, this week encourages the student population to be more aware of their peers who do not fit in as easily.
For the second consecutive year, Midlothian High School participated in Start With Hello Week. During the week of September 23-27, the counseling department encouraged students to take it upon themselves to create an inclusive environment, reinforcing the fact that Midlo is a place where all students are welcome, regardless of race, religion, gender, or sexuality. 
Midlo Counselor Mr. Darnell Erby states, "My hope is that both students and faculty will work cohesively to create a culture of inclusion and connectedness within each classroom, our school building, and community through reaching out to and including those who may feel isolated." Activities that took place over the week included: wearing green, displaying name tags, and filling out questionnaire sheets. The Sandy Hook Promise designates green as the color of promise; promising for a safer future, promising to love each other, and promising to include. 
The program emphasizes how one small act of kindness may affect the lives of others. Adyn Teta reflects on the week, saying. "I think it's a good idea because some kids find it harder to interact with people, so this is a great way to meet new people."
For more information visit:
About the Contributor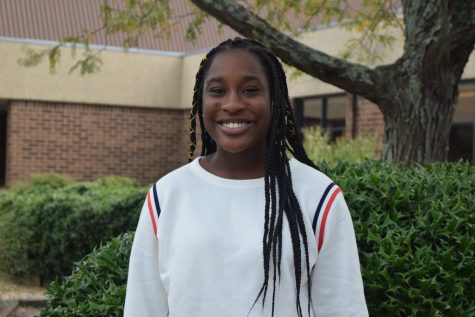 Zinzi Symister, Midlo Scoop Staff
Zinzi Symister, Class of 2021