AP Lit classes strategize for Literary Jenga
AP Literature Literary Jenga Activity
On Thursday, September 26, and Friday, September 27, 2019, Mrs. Jackie Tully's AP Literature classes engaged in numerous enlightening games of Literary Jenga. Tully prepared Jenga sets with each individual block featuring a question regarding one of the classes' summer reading novels, A Thousand Splendid Suns by Khaled Hosseini and Atonement by Ian McEwan. As the students gear up for tests and seminars on the book, this activity provided an interesting and engaging way to practice their comprehension of the material. They gathered in the open commons, set up their towers, and let the games begin.
In their groups of 4 to 5, each student carefully removed a block from the tower, read the question aloud, and discussed the significance with regards to the novels. Questions ranged from thought provoking to entertaining and highly debated, such as "Were the actions of the characters justified?"and "If you could give any character a tattoo, who would you choose and what would it be?" Kelsey Ward enthusiastically shared with her group that she would give the A Thousand Splendid Suns character Rasheed a snake tattoo because "he was sly and could not be trusted." Students enjoyed providing a variety of answers to these questions and learning more about the novels through the eyes of their classmates. Not only did they discuss essential literary elements for the AP test, such as theme, purpose, and growth, but they also bonded with their new classmates while preparing for the test.
As Midlo's AP Literature students leave their summer adventures in A Thousand Splendid Suns and Atonement behind, they look forward to their next big read, Frankenstein by Mary Shelley, perfectly timed for Halloween looming right around the corner.
About the Contributor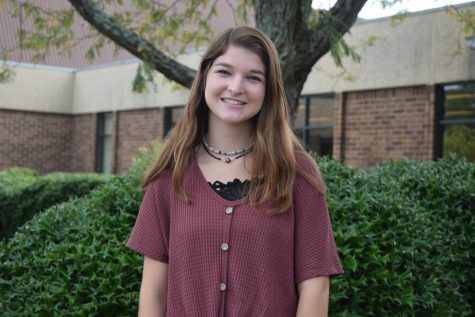 Ashley Manheim, Midlo Scoop Editor-in-Chief
Ashley Manheim, Editor-in-Chief, Class of 2020