FBLA club inspires business-minded students
Future Business Leaders of America
Hang on for a minute...we're trying to find some more stories you might like.
On Friday, September 27, 2019, Midlo FBLA members gathered in the auditorium during Midlo Morning to hear from Erik DeVriendt, Owner/Operator of the Westchester Commons Chick-Fil-A franchise. DeVriendt, who has owned the franchise since its opening in 2011, shared with members the ins and outs of the food service industry. "Chick-Fil-A is the third most profitable fast food restaurant in the United States, and that's because of our excellent customer service" explained Mr. DeVriendt. A survey of students in attendance showed that most preferred Chick-Fil-A over any other fast-food restaurant.
Mrs. Yvonne Mullins, Midlo FBLA Sponsor shared, "I always enjoy having Erik DeVriendt speak for our club. He is a big supporter of Midlothian High School." Chapter members enjoyed a breakfast of Chicken Minis, while watching a video on Chick-Fil-A customer relation techniques. "Every time I go to Chick-Fil-A, the employees are helpful, and its clear they really do care about my experience," said senior Michael Olivero. Upon the conclusion of the video, the students played a game of Chick-Fil-A trivia, and the winners received coupons for complimentary chicken sandwiches.
About the Contributor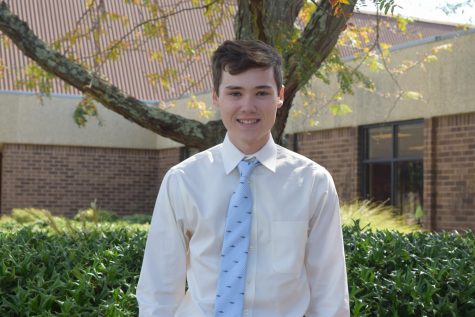 Daniel Baker, Midlo Scoop Staff
Daniel Baker, Class of 2020