Abrahamson receives September TRT award
Teachers Recognizing Teachers
On September 10, 2019, Mrs. Blair Abrahamson received the Teachers Recognizing Teachers Award from Midlo science teacher, Mrs. Rachel Hill .  Hill chose Mrs. Abrahamson, an English teacher and MiNT program coordinator, for this award for her ambition and dedication to her students and fellow faculty. The MiNT program welcomes new faculty and staff to the community,  introduces them to fellow teachers and staff, and provides a support system at Midlo.  "MiNT is a great program. It's really helped me feel at home here,"  said Mr. Holden Dorman, a new Midlo theater teacher.
How long have you been teaching?
This is my 11th year.
What made you choose to be an educator?
As dorky as it sounds, I always loved school! I chose to be an educator because I view school as a place for learning, meeting new people, and trying new things. I hope to bring the same experience I had to my students.
What does MiNTS mean to you?
MiNTS gives me the unique opportunity to make new faculty feel welcome at Midlo. I enjoy getting to be a part in setting a positive tone for a new phase in someone's professional career. 
What is special to you about English?
As much as I love reading and writing, my favorite part of English is communicating, discussing, and making the content relevant to real life. Hearing students express and support their views on various issues in literature or current events makes my job special.
Congratulations, Mrs. Abrahamson!
About the Writer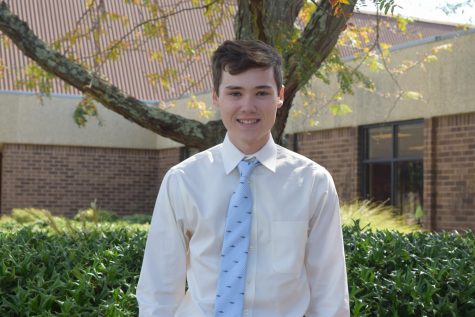 Daniel Baker, Midlo Scoop Staff
Daniel Baker, Class of 2020