Lady Trojans battle the Louisa Lions
Midlo girls soccer host first round of regional playoffs
On Tuesday, May 21, 2019, the Midlothian High School Girls Varsity Soccer Team hosted the Lions of Louisa High School in the first round of the Regional Playoffs. After a successful season with a winning record, the Lady Trojans hoped to surge past the Lions and continue their journey to States.
Midlo's lineup consisted of: Zoe Long, Katie Gaeth, Sarah Aud, Kaity Lucero, Logan Georgel, Bailey Honrado, Kathryn Phillips, Nina Franklin, Erin Junkmann, Layla Shell, and Eleanor Ross. Within the first few minutes of the game, the Trojans took an immediate lead off a goal by Franklin. The midfield, consisting of Lucero, Shell, and Ross, continued to dominate the center of the field, playing through-balls to test the Louisa defense. Midlothian's backline continued to play penetrating balls over the heads of the Lions' backline, which caused stress for the Louisa goalkeeper. Shortly after, Senior Georgel snuck a ball into the back of the net, making the score 2-0 in favor of the Trojans.
Throughout the rest of the first half, the Trojans kept attacking the Louisa net, resulting in goals by Aud, Shell, and Lucero. At halftime, Coach Kiersten Hancock told the team to keep up the energy and intensity. Once the second half began, the Trojans kept their fighting force.
Throughout the second half, the Lady Trojans continued to pressure the Lions by possessing the ball and looking to play out wide to midfielders, Aud and Franklin. As the game continued, the Trojan offense pressured the backline of Louisa and forced them to make several key mistakes, which led to scoring opportunities. As the clock wound down, Georgel and Aud secured their second goal of the game. With the score at 7-0 for Midlo, the team looked to maintain possession to secure the win. After keeping possession for a few passes, the Trojans played a through-ball to freshman Jake McGuire, who beamed the ball into the far, upper corner, but, unfortunately, was called for offsides.  The game ended in a 7-0 victory for the Trojans and secured a second game on their journey to States.
About the Contributors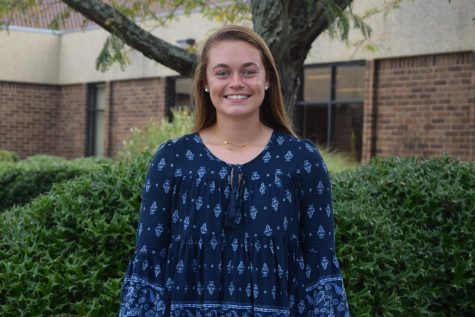 Erin Junkmann, Sports Editor
Erin Junkmann, Class of 2020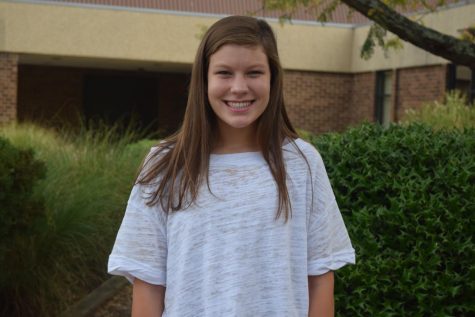 Zoe Kopidis, Midlo Scoop Photography Editor
Zoe Kopidis, Class of 2020