Midlo Scoop Staff Recognizes Inspirational Teachers
Teacher Appreciation Week 2019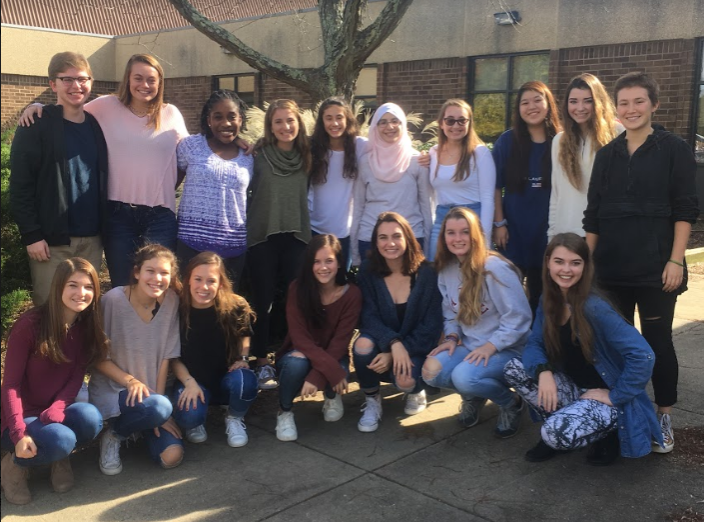 In honor of National Teacher Appreciation Week, Midlo Scoop staff members came together to thank each of their favorite teachers for all of their hard work.
Marisa Ruotolo: Mr. Steele because he taught me valuable life lessons.
Nour Goulmamine: Mr. Kirkbride because he provides a productive and comforting learning environment.
Ashley Manheim: Mrs. Tully because I have been in her Midlo Scoop class for 3 years, and she is what every teacher should aim to be.  She not only cares immensely for her students, but she truly prepares them for life outside of high school.  She is a role model to every student that steps foot in her classroom, and it is because of her that I discovered and grew in my love of writing.  Mrs. Tully not only teaches students, but she takes them under her wing and dedicates herself to helping them to grow. She is an amazing teacher and an even better person.
Anna Chen: Mr. Yost because his teaching style was very effective for me, especially with math being my hardest subject. This was the first math class [in which] I earned an A+. He's a phenomenal teacher helping me inside and outside of the classroom. Thank you, Mr. Yost, and Happy Teacher Appreciation Week!
Nabiha Rais: Although all of the teachers I have had the honor of interacting with have impacted me in a multitude of ways, I would have to say that one of the most influential teachers I have is Mr. Spewak! As the IB Coordinator here at Midlothian High School, I find him to be the true heart and soul of IB. Without him, I would know how we would survive on a day-to-day basis. His ability to come to our level with patience and attempt to understand our perspective on specific matters certainly speaks volumes about his character.  Even when I feel like the world is toppling on me, his animated, warmhearted personality uplifts me and my mood instantaneously. At the end of the day, I know and appreciate how Mr. Spewak cares about each and every individual he interacts with; in my opinion, that is one of the most integral characteristics that a teacher should have, and Mr. Spewak showcases it effortlessly.
Caitlin Woods: Mrs. Van Arsdale because she's real with everyone, and she truly believes in gaining knowledge for beneficial purposes other than just taking tests.
Carrie Rowley: Mrs. O'Kleasky because her assignments keep her students engaged, and she teaches important lessons that extend far beyond what other teachers require.
Sarah Moskovitz: I appreciate Mr. Parker because he always has such a big smile on his face and always shows so much compassion in everything he does. He really makes you feel cared for and is always there when you need help.
Sophie King: Mrs. Tully because she cares so much about her students. She treats them as if they were her own children. She is also extremely dedicated to her classes and is very passionate about what she teaches.
Zoe Kopidis: Mrs. Morris because she starts off my day with lots of energy and can always make me laugh. She works hard to make class interesting and tries to find ways to make assignments fun and enjoyable for her students. I love how she isn't focused on grades and due dates, but more on pushing us to put forth our best work.
Erin Junkmann: Mrs. Lanpher because she has a positive learning environment and cares about each of her students. Also, I love her teaching style and the effort she puts into her teaching really shows! She is definitely one of the best math teachers that I have had; she is concerned with the welfare of her students, and makes sure everyone understands the topic we are learning to ensure we are successful.
Brent Novey: Mrs. Baugher! She is not only a teacher but a friend. She has taught me more than theater, especially how to succeed as an adult and in life.
Zinzi Symister: Mrs. Dinsmore is patient when learning a new topic. She makes learning fun and enjoyable by using games in the classroom.
Emily Vanlandingham: Mr. Delans because he always tries to make sure everyone understands the lesson. He tries to be your friend. Plus, he makes everyone laugh and makes them feel welcome in class.
Rachel Bybee: Mrs. Baugher because she has impacted me so much. Her passion for creativity has influenced me to write and do theater more, and I will forever love her for that.
Maddie Burke: Mr. Woolard because he shares his passion for biology with his classes and is great at explaining topics so that his students understand.
Katherine Krievs: I appreciate Mr. Parker because he has taught chemistry in an interesting and simple manner. His passion for chemistry is contagious; it is one of the best science classes that I have ever taken.
Cara Hahn: Mrs.Morris because she always has so much energy, even when it's early in the morning. She works so hard to make the classroom fun and keep us engaged while going out of her way to get things for us that we need. She inspires me with her work ethic every day and how hard she works for her students and being there for them.
Thank you, teachers! Happy National Teacher Appreciation Week!
About the Contributor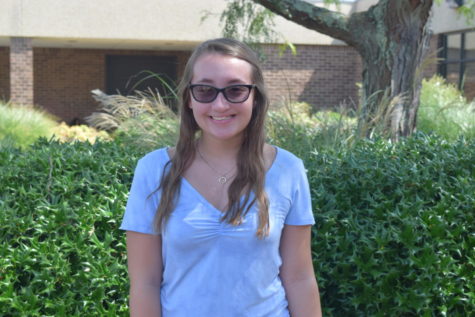 Sarah Moskovitz, Midlo Scoop Staff