Endgame impacts Marvel fans
Movie review: Avengers Endgame
Audiences across America crowded the theaters on Friday, April 24, 2019,  to see a movie in the making for eleven years. The Marvel Universe concluded the Infinity Saga with Avengers: Endgame, which grossed 1.2 billion dollars worldwide on opening weekend. Loyal fans looked forward to this film immediately after the end of Infinity War, and the conclusion did not disappoint.
Endgame focused on the original Avengers, along with new friends made along the way. The originals include:  none other than Robert Downey, Jr as Ironman, Chris Evans as Captain America, Chris Hemsworth as Thor, Mark Ruffalo as Hulk, Scarlett Johansson as Black Widow, and Jeremy Renner as Hawkeye. The characters come together one last time to defeat Thanos (Josh Brolin), the worst villain they have ever faced. When all seems lost and impossible, the group gathers for the chance to restore the world as it should be. 
Endgame is second highest grossing movie, surpassing Titanic and Star Wars: The Force Awakens, and second only to Avatar. The rated PG-13 film is worth sitting through three hours. Senior Lauren Wilkinson commented, "I grew up with the Marvel movies, so this was a nice way to end it all."
Marvel's latest movie provides the perfect opportunity to head to the theater with family and friends to laugh, cry, and enjoy this impactful movie. Even as more Marvel movies are created, this is by far the one everyone will look back on. To those who have yet to catch up on the Infinity Saga but want to see Endgame, here is the list of movies to watch in order that lead up to this marvelous movie. Happy watching!
Captain America: The First Avenger
Iron Man
Iron Man 2
The Incredible Hulk
Thor
The Avengers
Iron Man 3
Thor: The Dark World
Captain America: The Winter Soldier
Guardians of the Galaxy
Guardians of the Galaxy Vol. 2
Avengers: Age of Ultron
Ant-Man
Doctor Strange
Captain America: Civil War
Black Panther
Spider-Man: Homecoming
Thor: Ragnarok 
Ant-Man and the Wasp
Avengers: Infinity War
Captain Marvel
About the Contributor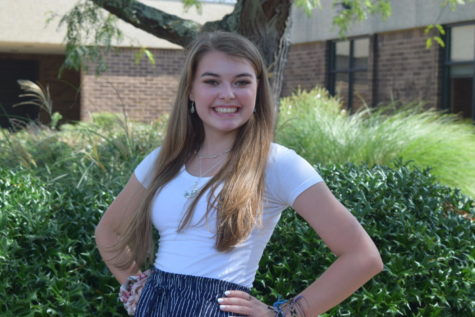 Rachel Bybee, A & E Editor