DECA Soars to the Sunshine State
DECA International Career Development Conference 2019
On Saturday, April 27, 2019, qualifying Midlothian DECA members, Ben Wrobel, Da-Lan Pham, and Jakob Marshall, met at the Richmond International Airport to embark on their journey to Orlando, Florida, to compete in the annual DECA International Career Development Conference (ICDC). They arrived at the Rosen Shingle Creek Hotel, a nice resort located on Universal Boulevard, where they attended the competition's opening session. Students from DECA chapters from all 50 states, as well as Puerto Rico, China, Canada, and the Virgin Islands competed at the business competition, representing 22,000 of the best, brightest, and most talented students from across the globe. DECA sponsor Mrs. Carolyn Manheim also accompanied Midlo's future business leaders to Orlando to assist her students as a mentor and chaperone throughout their journey. Marshall comments, "I was very excited to have the opportunity to go to Orlando for ICDC and compete. We had the chance to meet people from across the country, which was really cool. The competition level was cut-throat, but the experience of going was the best part. I encourage every Midlo student to take a business class, so they can be a part of an activity like ICDC."
DECA focuses on marketing, so any student who joins DECA must enroll in a business/marketing class, in accordance to Virginia DECA rules. The club provides an opportunity for students to experience life as an entrepreneur, an inventor, or a marketing planner. At DECA competitions, like SLC, the students face difficult tasks involving business/marketing problems, and they create plans to solve the problems. The issues range from how to bring in more customers to a store on a day that lacks its usual traffic to how to compete with a similar store in the same shopping center. Throughout the year, Mrs. Manheim also hosts different catered social events for club members and sponsors community service activities. Sign-ups for DECA do not begin again until next school year, but since scheduling is still underway, anyone interested in DECA should sign up for a qualifying marketing class to be eligible.
On Sunday, April 28, 2019, each of the three students took the written section of their topic's competition, comprised of a 75-question multiple choice test. Da-Lan Pham competed Retail Merchandising, Ben Wrobel took part in Personal Financial Literacy, and Jakob Marshall tested in Accounting Applications. Following this extremely difficult and lengthy test, the students and Manheim hopped on a bus to Orlando's Disney World, where they visited Magic Kingdom. After exploring the park, they stayed late to enjoy a nice fireworks show before returning  to the hotel for a good night of sleep before the following big day. On Monday, April 29, 2019, all DECA members competed in their individual role plays. Both Marshall and Pham engaged in two separate role plays in their topics, while Wrobel competed in one. Universal Studios hosted a DECA night for all the members competing at ICDC to cap off the night.
The following day, students attended the awards ceremony for the competition. Midlo didn't have any winners this year, but the international competition is extremely competitive, and it truly is an honor to attend. The three ended the trip at Animal Kingdom, where they rode the newest addition in which participants ride an Avatar through the land of Pandora, known as the Avatar Flight of Passage. "While Midlo DECA did not have a national winner this year, we had a great time at the conference. I'm very proud of Ben, Da-Lan, and Jakob for giving up prom to go and compete for our school. This was one of my very favorite trips to ICDC because of these 3 awesome students."
"It was humbling to be around so many people who are dedicated to bettering themselves and going to the highest level of competition. The overall experience was incredible, getting to know a lot of new people from different states and countries around the world. Getting to go to Disney and Universal made the trip even better, as I got to enjoy the parks and rides with some awesome people," comments Wrobel. This year's DLC, SLC, and ICDC definitely proved a great success, and next year's is sure to be just as impressive, as DECA continues to prosper and grow. For people who love business and are interested in increasing their knowledge and experience, DECA is an amazing club to join. For more information on the club, contact Mrs. Carolyn Manheim ([email protected]).
About the Contributor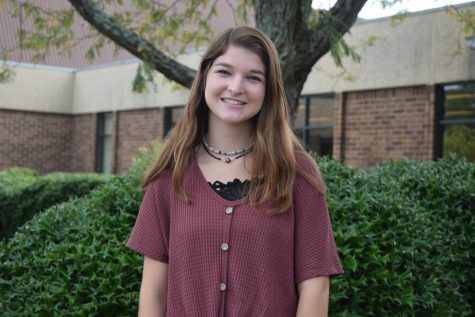 Ashley Manheim, Midlo Scoop Editor-in-Chief
Ashley Manheim, Editor-in-Chief, Class of 2020