Morris Reigns as April Employee of the Month
April Employee of the Month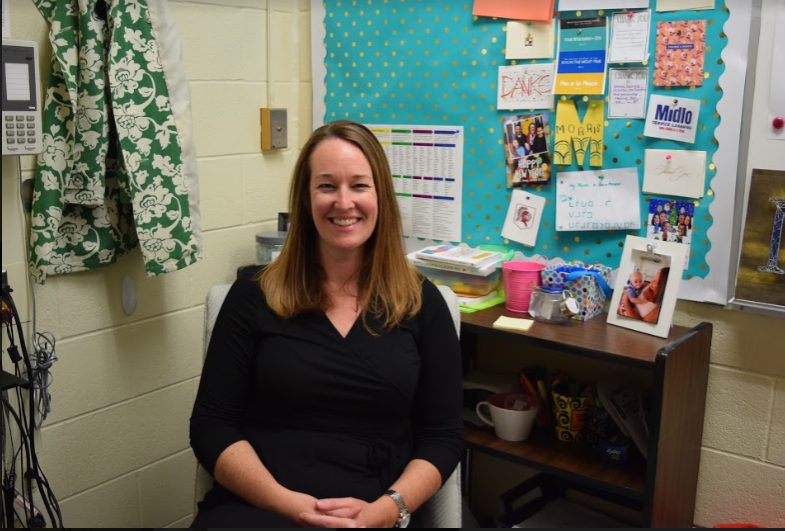 Midlo's April Employee of the Month, Mrs. Beth Morris, holds impressive standards for students, while engaging them in projects. To demonstrate learning, Mrs. Morris uses creative teaching methods and holds them to high standards in order for  them to grow to be better versions of themselves. She has shared her skills and knowledge in training and supporting colleagues in PBL and developing a growth mindset toward teaching and learning. 
What does it mean to you to win the April Employee of the Month?
It was really special. I know that not every school recognizes teachers as much as Midlo does. This school is full of amazing teachers, and it makes me proud to be one of them.
What made you choose Midlo?
When I was ready for a change, I was friends with teachers in the English Department (Mr. Daniel Cheatham, Mrs. Jackie Tully, and Mr. Mark Spewak) here, and they always had positive things to say about the strong community made here at Midlo, and I wanted to be apart of it. Now that I'm here, I feel very embraced by everyone here.
What is your favorite part about being a teacher here at Midlo?
I love being in front of my students, talking, and hanging out with them. I feel like there is no other profession in the world that can make me laugh as much I do every day with my students.
What other clubs/organizations are you involved with at Midlo?
I coach the Forensics & Debate team.
Where did you go to college?
Boston University, Radford, grad school at University of New Hampshire, and I'm now at the University of Richmond.
What do you enjoy doing when you're not working?
I love to run/workout at 5:30 AM every day.  I am a big gardener, and I love to hang out with my dogs and my husband.
What's a fun fact about yourself?
I'm obsessed with weird TV shows; I have watched every single episode of Ink Master but don't have a single tattoo.
Congratulations, Mrs. Morris!
About the Writer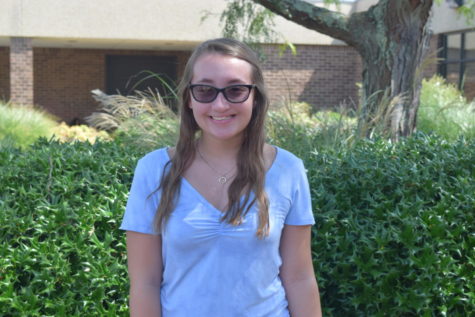 Sarah Moskovitz, Midlo Scoop Staff