Midlo Students Make Matches Before Prom
As Midlothian High School's Masquerade Prom, scheduled on April 27,2019, quickly approaches, Midlo upperclassmen race to pop the big question: Will you go to Prom with me? with unique promposals, which are often creative or eccentric gestures that may include posters, large displays, or even gifts. Whether big or small, Midlo student promposals almost always end up successfully pairing students with one another for the big day.
Junior Sarah-Madison Dubiel demonstrated one example of a sincere promposal by asking her girlfriend, junior Lana Thomas, with a poster referencing Twilight, a movie they both love. Dubiel topped off the promposal with a bouquet of roses. Senior Jack Steele promposed to junior Olivia Clarke with a poster foreshadowing the dancing at prom. Junior Ethan Smith asked his girlfriend, senior Baylea Botello, by preparing an elaborate scavenger hunt, which concluded with a large poster asking her to accompany him to prom.
With more proposals to come, time is running out, as Prom 2019 approaches. Stay safe Midlo, and have fun!
About the Contributor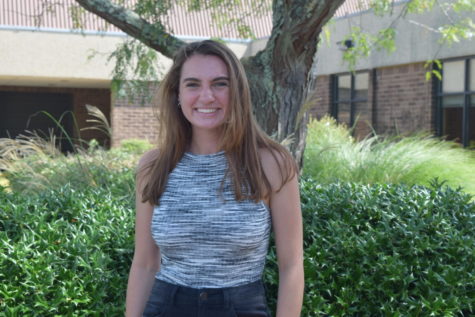 Carrie Rowley, Midlo Scoop Staff