Shazam! Shocks Superhero Fans
DC's Shazam! Premiered in theaters on April 5, 2019, immediately drawing in superhero fans across America. David Sandberg directed the film, which featured incredible actors, including Asher Angel as Billy Batson and Zachary Levi as his superhero counterpart.
The movie pulls audiences in with Billy's sad tale of never having a father and losing his mom at a young age. He abandons multiple orphanages to search for his mom and is prone to finding trouble. His new orphanage brings him a new perspective into to what family is like. He especially grows attached to his new roommate and fellow orphan, Freddy Freeman, played by Jack Dylan Grazer, who helps Billy discover more about his super powers and what he can truly do.
Meanwhile, a new evil rises. Mark Strong plays Dr. Sivana, a brutal man, who has sided with the Seven Deadly Sins. He embarks to not only seek revenge on those who wronged him, but to take Shazam's powers. The film has a perfect blend of action and comedy, while teaching the importance of family and friendships.
Shazam! is a stunning movie to see with friends and family. Lovers of heroes and unique characters will adore Billy and his journey to control his powers. With incredible CGI and an intense soundtrack, Shazam! is a must see.
About the Contributor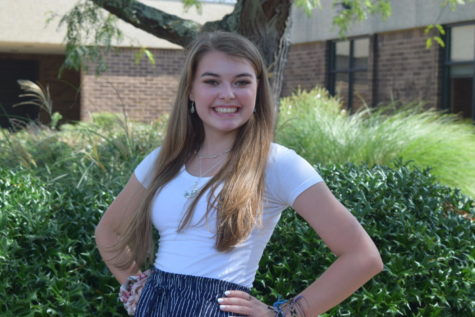 Rachel Bybee, A & E Editor