Bremmer Speaks at Richmond Forum
Midlo Students Attend March Richmond Forum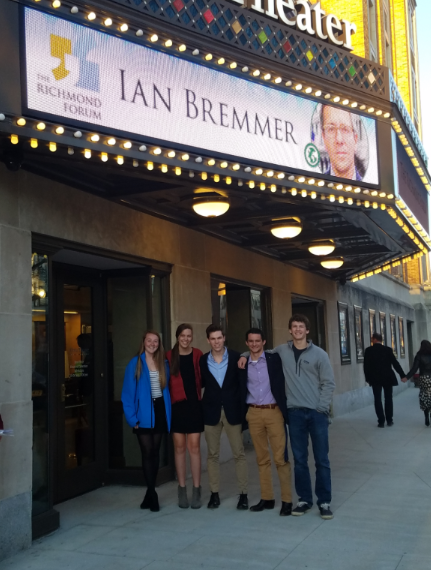 On March 23, 2019, senior AP Government students, Spencer Willett, Zoe Hammond, Zach Speizer, Tori Bullis, and Joe Hester, attended the Richmond Forum, held at the Altria Theater in Richmond, chaperoned by Midlo government teachers, Mrs. Regina Warriner and Mr. Scott Jenkins. Through support from sponsors, the Richmond Forum offers local schools a certain number of tickets to select events throughout the year. 
On Saturday, Midlo students received the opportunity to listen to Ian Bremmer, a political scientist and geopolitical adviser, who spoke about global affairs and global trends, offering an interesting take on what he does every day using humor to draw in his audience. After touching on topics ranging from the presidential election to the rise of Chinese influence in Africa, Bremmer took the time to answer student questions.
Tori Bullis left the event impressed by the overall experience, saying,  "I thought that it was a neat way to see what exactly is going on through the eyes of someone whose job is in the field of world political science. It's not an event that I would have seen myself going to, but I'm actually really glad that I did. It was a great experience, and I definitely think that everyone should try to go to the Richmond Forum at some point." 
For future events, visit to the Richmond Forum website.
About the Writer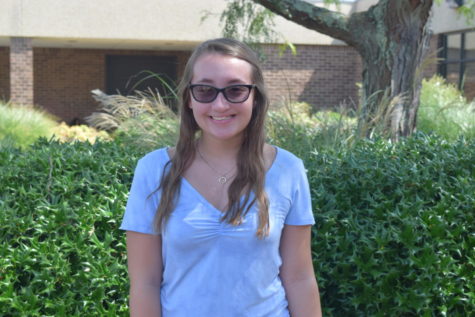 Sarah Moskovitz, Midlo Scoop Staff