An Extraordinary Opportunity
Mr. Abell's Invitation to the White House
Midlothian Success and Social Studies teacher Mr. Danny Abell knows a thing or two about writing letters. For countless years, Mr. Abell has written thousands of letters to Medal of Honor recipients, families of World War II veterans, and even the President of the United States himself.
At the beginning of this school year, Mr. Abell wrote a letter to President Obama, mentioning his background of coming from a family of teachers, yet not seeing any of his students interested in pursuing the teaching profession. "I don't know why; inspiration struck, so I sat down and wrote. It took me an hour and half; I wrote long hand. I addressed to it to the President and put it in the mail," said Mr. Abell. "It was October 14, my wife's birthday, when I sent the letter. On April 6th, [the White House] called me. I hadn't thought about the letter for months, but it gave me this opportunity, and it truly is very very special."
Mr. Abell's letter touched President Obama in such a way that he was formally invited to the National Teacher of the Year celebration at the White House on May 4, 2016. Along with only a select few teachers, Mr. Abell experienced the White House in a way few ever receive the opportunity to do. Even though Mr. Abell has visited the White House several times before, this experience was unlike anything he had ever had. "They didn't have everything roped off during a typical tour, and they didn't tell us to leave right after the program," said Mr. Abell. Mr. Abell recounted that he was able to explore many of the different rooms of the White House until he felt prepared to leave. "It couldn't have been any better," said Mr. Abell.
Mr. Abell enjoyed the opportunity to speak with many teachers from across country, sharing stories and laughs. When the program finally began, the 2016 recipient of the National Teacher of the Year, Ms. Jahana Hayes, introduced President Obama, who lauded Hayes and all of the teachers for choosing to invest their time and energy in the futures of the younger generation. "I have to tell you there are few moments that make me prouder than this event when I stand alongside our nation's best educators," said President Obama.
President Obama also spoke at great length about the passion Hayes put into teaching and the magnanimous impact she has made on her community. "This is what Jahana said about how she approaches her responsibility: 'It doesn't matter how bright a student is or where they rank in a class, or what colleges they have been accepted to if they do nothing with their gift to improve the human condition.'  And Jahana cares about the example she sets as much as the exams that she scores," said President Obama.
As President Obama made his final remarks, he directed his words toward the letter he had received from Mr. Abell last fall. "There's a reason why [Danny] got a good spot— because he knew I was going to talk about him," joked President Obama. "My phone exploded with texts from numbers I didn't even know and hundreds of emails when President Obama mentioned my name," said Mr. Abell. "I'm really glad I got a heads up that he would mention me because I may have passed out if I was surprised," joked Mr. Abell.
The President told the crowd about Mr. Abell's letter and answered the question Mr. Abell posed to him: how would President Obama respond if one of his daughters wanted to be a teacher? "And I mean this — this is the God's honest truth — if Sasha or Malia wanted to be teachers, I will tell them I could not be prouder of what you've done," said President Obama. "And I'd tell them to be the kind of teachers who don't just show her students how to get the correct answer, but how to be curious about the world and how to care for the people around her, and how to analyze facts and evidence, and how to tell stories, and how to believe in their ability to shape their own destiny."
Following the formal program, Mr. Abell even received the opportunity to shake President Obama's hand, as the President told him in person how much he liked his letter. "I tell everybody; I am a very ordinary person who got an extraordinary moment," said Mr. Abell. Despite the immense excitement that naturally came with the President of the United States publicly mentioning his name and inviting him to the White House, when asked about the most special part of the event, Mr. Abell immediately said that the greatest honor was having his daughters witness this moment. "All I try to do all day is help kids," said Mr. Abell. "I come to work every day, and I just want to help people. I love history, and I get excited talking about it, but, ultimately, you get into this profession because you want to help people."
Mr. Abell's day at the White House has concluded, but his letter continues to receive interest from various media outlets. In light of Teacher Appreciation Week, Midlo Scoop is proud to congratulate Mr. Abell on this once-in-a-lifetime honor and learn more about his letter writing and the insight he gains from it that he puts into his teaching, which ultimately impacts countless Midlo students.
For more information about Mr. Abell's letter, please click on the following link:
https://medium.com/@WhiteHouse/asked-and-answered-the-power-of-being-a-teacher-acbbc0cf8cad#.juub7h3ei
About the Contributors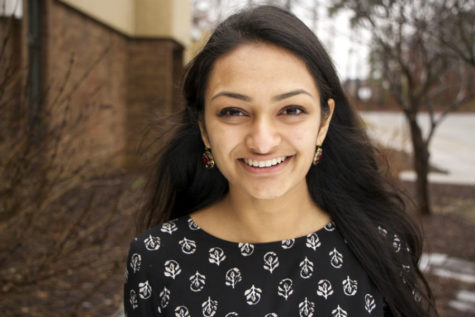 Neha Kulkarni, Midlo Scoop Staff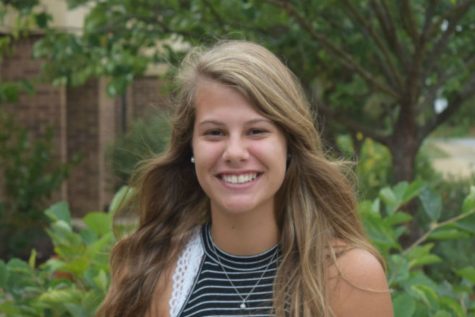 Sydney Van Horn, Midlo Scoop Staff
Sydney Van Horn, Class of 2017