Classes Compete to Raise Funds for Wellness Center
2019 Battle of Spirit Colors
On Wednesday, March 6, 2019, Midlothian High School accepted the Battle of Spirit Colors, a two-week challenge to raise funds for the Wellness Center. Midlo's Health & PE Department and Student Wellness Action Team sponsored this event in order to improve the status of the Midlo Fitness and Wellness Center. PE classes and Midlo athletes utilize this room and operate it for all wellness activities, from intense workouts to leisurely yoga sessions. The money specifically intends to go towards replacing broken equipment with commercial grade cardiovascular equipment.
Battle of the Spirit Colors required students to raise $30 to partake in the colorful activities. The program encouraged them to collect these funds from family, friends, and neighbors, or even from their own pockets. Junior Bonnik Worsham, for example, donated her own money to the fundraiser in order to make a difference for the wellness and activities community. Upon making a $30 donation, students received color packets and "anython" t-shirts. These participants then gathered as a group to play field games, while also engaging in a color battle. Some of the games included: dizzy bat, relay races, and tug of war.
The Health and PE Department and the Student Wellness Action Team worked jointly to create the event to improve the Wellness and Fitness Center. The team also worked with Apex Fundraising to help set up the event and provide prizes, including: an Apple Watch, Solo Beat 3 speakers, gift cards, a Chromebook, an air lounge, a power bank charger, a JBL Bluetooth speaker, or Apple Air Pods. Students received the prizes at the end of the event, through a raffle drawing from earning donations. Students raised roughly $400 for the Wellness Center during this fundraiser.
Ms. Renee Fiege, Midlo HPE teacher and Battle of Spirit Color organizer, expressed her pride for the turnout of this event. She commented, "We wanted to provide an event that promotes class colors before the pep rally." Fiege also demonstrated the importance of this event by explaining that it "gave students another opportunity to participate in a fun event on campus."
The Wellness Center plans to host other fundraisers in the future in order to finance new machinery and tools for students to practice wellness activities. Stayed tuned for more information about fundraising activities at Midlo.
About the Contributors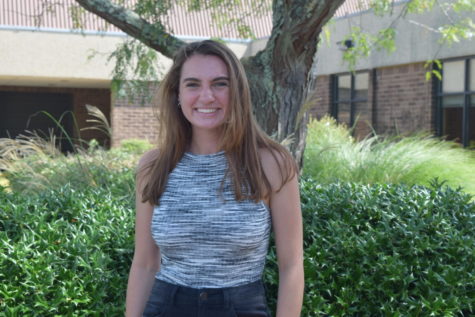 Carrie Rowley, Midlo Scoop Staff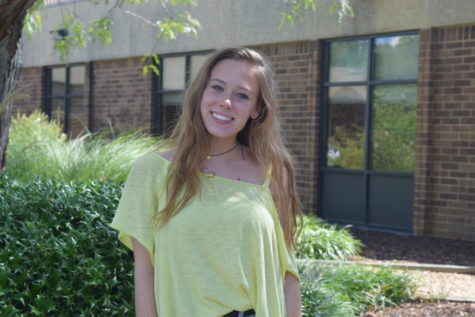 Sophie King, Midlo Scoop Photographer
Sophie King, Class of 2019