Five Feet Apart Movie Review
Five Feet Apart Movie Review
On March 15, 2019, Five Feet Apart, directed by Justin Baldoni, arrived in theaters. In the first 48 hours of showing, the film received a Rotten Tomatoes score of 53% and grossed about $5.36 million (United States only). Chicago Tribune critic reviewer states, "Scene after scene, the movie becomes a two-hour demonstration in the art, craft, and mystery of what a performer can do to make you believe, in spite of the things they actually have to say." Senior Caitlin Woods comments, "It was a heart wrenching film. and it made me think differently about how I treat the people I love. The most important thing I think I learned from the movie was to keep your loved ones close because you never know when you won't be able to anymore."
Five Feet Apart tells the story of two teens with cystic fibrosis who fall in love but must learn how to have a relationship without physically being closer than six feet apart. In the beginning of the movie, Stella is hospitalized;  this time with Bronchitis, and meets the new, handsome patient in room 306, Will. The two don't start off on the best foot, but as they spend more time together, sparks fly. The audience watches as Stella and Will make a pact to take their relationship to the next level: to stay only five feet apart instead of six, with help from a pool cue. The movie stars Haley Lu Richardson as Stella, Cole Sprouse as Will, Moisés Arias as Poe, and Kimberly Hebert Gregory as Nurse Barb.
Rated as PG-13, Five Feet Apart has received mostly good reviews, but like every movie, there were some negative. Senior Madison Ahart shared, "When the movie first started, I was confused when Nurse Barb kept saying that they have to stay six feet apart from each other at all times [because] the movie is named "five feet apart." The film has brought awareness about Cystic Fibrosis to the general population. Those with CF must stay at least 6 feet apart, so they do not catch each other's bacteria. Over 30,000 Americans suffer from CF, with an average lifespan of only around 40 years; some aren't lucky enough to reach that.
For more information about Cystic Fibrosis, visit the Cystic Fibrosis Family Connection website.
About the Contributor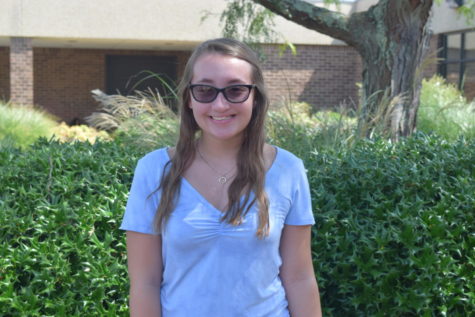 Sarah Moskovitz, Midlo Scoop Staff