Tips and Tricks to Conquer the SAT/ACT
For many sophomores and juniors, spring is the best time to start preparing for their first standardized test: the SAT or ACT. Midlo seniors compiled advice for the underclassmen taking the test again or for the first time.
Practice makes perfect: The most obvious tip of all is to study. However, make sure to study at a healthy pace; over-studying can prove just as detrimental as not studying at all. An adequate amount every day a month before the test date can do wonders. Students will find SAT and ACT study books extremely useful in practicing for each test and can find them at bookstores, such as Barnes & Noble, or at their local library. It is best to complete example problems for each section starting with one's weakest subjects and then gradually start taking timed practice tests.
Make a study plan ahead of time: Creating a study schedule can help organize time wisely. Create a plan of when to study, how much time to study at once without overdoing it, and when and how long to take breaks.
Utilize all the help you can get: Hire a tutor or enlist the help of a friend to minimize the grueling studying process. Many free programs exist to help students, such as the SAT/ACT summer preparation programs offered by CCPS, as well as sites like Khan Academy.  
Get plenty of sleep the night before the test: Students need at least eight hours of sleep before the test date. For the best plan, create a healthy sleeping schedule a week before the test date.
Eat a healthy breakfast: The morning of the test, make sure to eat a healthy and balanced breakfast with foods such as eggs, toast, fruits, or a healthy smoothie. Bring snacks to eat and a beverage to drink in between testing breaks. A small bag of goldfish, a protein bar, and a bottle of water can go a long way.
Don't take the test more than 3 times: Study hard for each test. Colleges like to see that students tried more than once, but taking it more than 3 times with minimal improvement may come across as a red flag rather than a sign of dedication. As many test takers say, "Third time's a charm."
Good luck to all students taking the SAT or ACT soon!
About the Contributor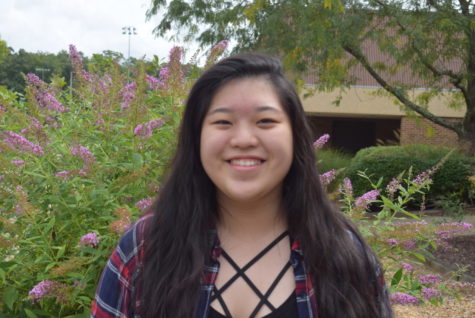 Anna Chen, Midlo Scoop Staff