Gupta Speaks at Richmond Forum
Midlo Students Talk to Dr. Sanjay Gupta at February Richmond Forum
On February 23, 2019, Midlo government students attended the Richmond Forum, along with a few of their fellow classmates and teachers: Mrs. Regina Warriner, Mr. Scott Jenkins, Spencer Willett, Devyn Vernier, Zoe Hammond, Zach Speizer, Eleanor Ross, Kasey Lewis, and Maggie McDermott.
The Richmond Forum, held at the Altria Theater, offers local schools a certain number of tickets to events held throughout the year. As Mrs. Warriner receives tickets, Midlothian students continue to enjoy these valuable educational events each year. 
Students listened to Dr. Sanjay Gupta, an American neurosurgeon and Chief Medical Correspondent for CNN, speak about how he first started as a CNN newscaster, reporting on the events of  9/11, and visited New York City to cover the aftermath. Dr. Sanjay also touched on the experiences that he encountered as a reporter in a variety of places, such as: Haiti, Guinea, Iraq, and Japan. Dr. Gupta specializes in reporting on medical health and public health policies around the world for CNN.
Before the Forum began, students from throughout the area asked Dr. Gupta questions. Willett adds, "I asked Dr. Gupta a question that a few Midlo students and I came up with about whether private organizations or national governments provide better care to patients. It was very interesting to hear Dr. Gupta's take on the issue, and he gave a thorough and interesting response. He seemed very engaged the whole time, and I was very excited to be able to ask him. The experience meant so much because Gupta is often in the spotlight nationally for his reporting, and because of his experience as a surgeon, the ability to ask him a question was a real honor." Mrs. Warriner shares, "The students enjoyed hearing about Dr. Gupta's life experiences and learning about his role as both a doctor and journalist.  I hope attending the Forum leads students to seek out more of these intellectual events as they attend college." The next Richmond Forum takes place on March 23, 2019, at the Altria Theater.
For future events, you can visit the Richmond Forum website.
About the Contributor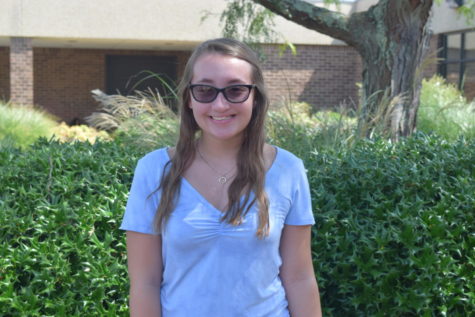 Sarah Moskovitz, Midlo Scoop Staff