Pi Day Serves Midlo Once Again
Midlothian High School Celebrates Pi Day.
On Thursday, March 14, 2019, Midlothian High School's Mu Alpha Theta (Math National Honor Society) brought a heaping plate of Pi Day to each class. This day is known as Pi Day because the number for Pi is 3.14 and the date matches the number for pi: the third month on the 14th day. During the day, most math teachers assigned students fun, creative activities related to the mathematical day in celebration. Midlo's math teacher and head of Mu Alpha Theta, Mr. Christopher Eliot, coordinated the distribution of the pies to the classes and the configuration of the stations holding the pies at the school store. Mu Alpha Theta co-sponsor, math teacher Ms. Mary Williams visited each class to deliver and collect money for any last minute customers who wanted to celebrate pi day. 
In particular, several math classrooms received pies of a variety of flavors, such as: cherry, cinnamon, apple, and blueberry, from the school store, located in the Open Commons, for the affordable price of $1. In honor of Pi Day, Midlo even sold pies the day after, on Friday, March 15, and students dropped off their money by the table in front of the office to have their pie delivered to them. To show their excitement, the math teachers across the school wore their favorite Pi Day t-shirts to celebrate the famous event.
About the Contributor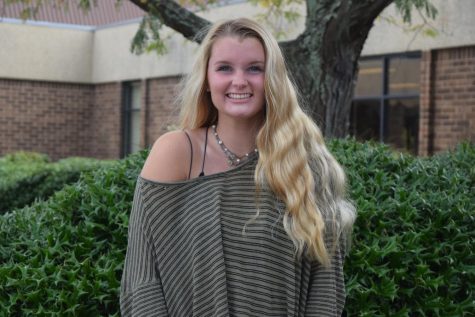 Cara Hahn, Midlo Scoop Staff