Vardell Kicks to Become a Keydet
Senior Aaron Vardell Commits to Play Football at VMI
The Midlothian High School Football Program prides itself on the work ethic and heart of its players. On February, 17, 2019, Aaron Vardell, one of the key players on the team, fulfilled his lifelong dream and committed to play collegiate football at Virginia Military Academy.
Vardell has played football since his freshman year of high school, and his passion for the game has grown ever since. "I started playing football because all throughout middle school I played every sport, and I thought that kicking would be my best shot at playing a sport in college," recalled Vardell.  This past fall during an away game at Monacan, Vardell sailed the ball between the two posts calmly in a moment of intense pressure, which resulted in a Midlothian win. This composure has helped Vardell stand out on the Trojan team. "This past year, Aaron won the Trojan Award for a player that represents what Midlo Football strives to be. He is so hard-working, diligent, and spends his own time working on his craft; he is a game changer," stated Midlo head football coach, Matthew Hutchings.
Since his freshman year, Vardell has had the dream of playing college football.  This past summer, Vardell attended a camp at VMI, which is when his soon-to-be coach first spotted him. Throughout the 2018 season, the VMI coach continued to recruit Vardell and watch his film; then, the coach decided to make Vardell the offer, which he quickly accepted. Vardell chose to attend VMI because he "didn't want a normal college experience and wanted to challenge [himself]." Vardell is excited to attend VMI in the fall to compete for a starting spot and work toward earning his degree.
Two months later, on April 17, 2019, Vardell officially signed his letter of intent to VMI. With his friends and family crowded around him, he says, "It felt good seeing all of them there supporting me. It really got me excited for the next four years." Congratulations to Aaron Vardell for achieving such an impressive feat!
About the Writers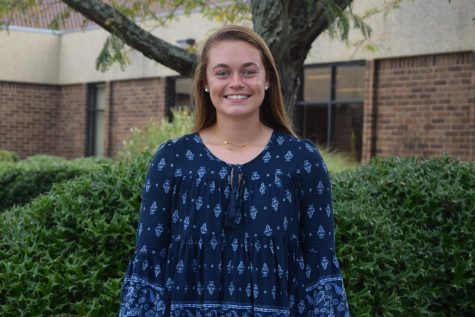 Erin Junkmann, Sports Editor
Erin Junkmann, Class of 2020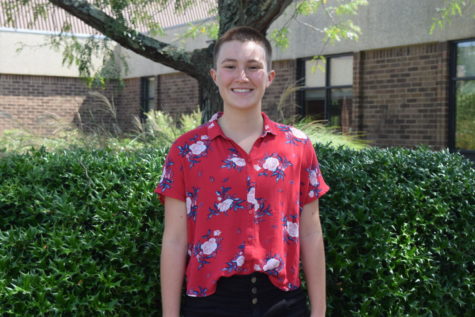 Marisa Ruotolo, News from the Classroom Editor