Put These Shows on Your List to Watch
Top Netflix Shows To Binge Watch
After a stressful week of hard work, it's time to grab some popcorn and enjoy a couple hours of binge-worthy shows on Netflix. Students from Midlo compiled a short list of recommendations for their favorite shows on Netflix.
Daredevil
For Marvel fans, this Netflix original follows the life of Matt Murdock (Charlie Cox), nicknamed the "Daredevil," as he defends Hell's Kitchen, New York. By day, Murdock maintains his cover as a lawyer, but when night falls, Daredevil, using his "heightened senses" from being blind as a child, puts himself above the law to protect his city.
Black Mirror
An incredible and dark twist to Sci-fi dramas, Black Mirror follows a modern, futuristic theme revolving around the use of advanced technology to enhance humans in their daily lives and the dangers behind them. This Netflix original is a standalone show, which allows audiences to watch in any order.
Stranger Things
Dating back to the 1980's, Hawkins National Laboratory conducts experiments and uses human test subjects to research the supernatural events happening in Hawkins, Ohio. The first season surrounds the search for Will Byers (Noah Schnapp), who was suddenly abducted by monsters from the alternate dimension "The Upside Down". Netflix will release Season 3 on July 4th of this year.
You
From a simple crush to an unhealthy obsession, You centers around Joe Goldberg (Penn Badgley) and Guinevere Beck (Elizabeth Lail). When Goldberg meets Beck, he instantly becomes infatuated with her, but slowly becomes obsessed and will do anything to make sure he is the only one she focuses on. *This program includes mature themes.
Breaking Bad
Not a Netflix original, Breaking Bad is an American drama documenting the wild life of Walter White (Bryan Cranston), a high school teacher turned shrewd drug dealer. Struggling financially, with a baby on the way, and a cancer diagnosis, White decides to make a change. White begins cooking meth with his former student, Jesse Pinkman (Aaron Paul), to cover his family financially in his final years. *This program includes mature themes.
Gotham
Created for DC Comics enthusiasts, Gotham invites Batman fans to venture into the mysterious and unsolved murder of Bruce Wayne's parents, conducted by new recruit to the Gotham City Police Department, James Gordon (Ben McKenzie). Fresh onto the scene, Gordon soon finds himself operating with Gotham's street criminals, such as The Riddler (Cory Michael Smith) and Catwoman (Camren Bicondova), to reach the top of the food chain.
About the Photographer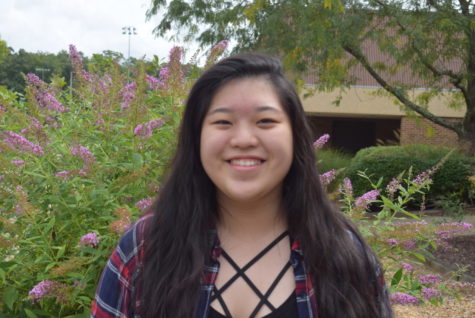 Anna Chen, Midlo Scoop Staff