Midlo Triumphs Over Monacan at Laser Quest Showdown
RAMPS LaserQuest Fundraiser
On Monday, February 18, 2019, Laser Quest teamed up with Midlothian and Monacan RAMPS clubs to create some friendly competition in fundraising. The students who attended from each school mentioned the team they were supporting, and Laser Quest donated 50% of the proceeds to their school's team.
Laser Quest hosted three games total for this cause, and Midlo defeated Monacan winning 2 out of 3 games. 21 students joined team Midlo, while 16 students comprised the Monacan team. Senior Rachel Edwards won the first of the three games. "She was a beast out there," commented her teammate Mandy Elsakar. "I felt like she was around every corner."
Thanks to the Laser Quest event and fundraiser, 49 games went to the Midlothian's RAMPS club, giving the club the opportunity to accept $196. Executive Director of Ramps Susan Revere exclaimed, "The people who came [to Laser Quest] had a blast!" Aside from the money earned from laser tag games, other donors helped the club, allowing the collected funds to exceed $200. All proceeds will go towards financing ramps in independent households, giving wheelchair-bound Richmond community members access to safely leave their homes.
As a result of the 21 Midlo students attending the event and mentioning their desire to benefit RAMPS club, RAMPS is one step closer to reaching its goal of $2,000, which will fund two wheelchair ramps. For more information about fundraising events for RAMPS, follow @midloramps on Instagram.
About the Contributor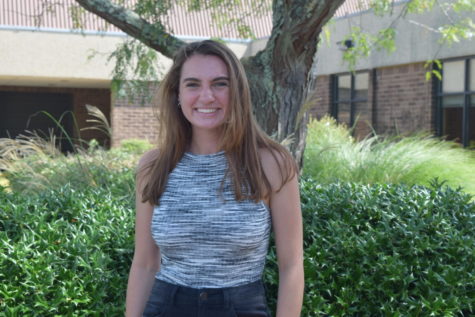 Carrie Rowley, Midlo Scoop Staff