Botello Commits to Belmont Abbey
Baylea Botello Commits to Play Volleyball Belmont Abbey
On December 23, 2019, senior Baylea Botello committed play Division II Volleyball at Belmont Abbey College, Home of the Crusaders. Botello is thrilled to start in the fall and has already made plans to live on campus for the next four years. Botello has known she wanted to play college volleyball since her freshman year, when she started playing on the JV team. "My mom played volleyball in college, so I knew I wanted to do the same," says Botello. "I started playing volleyball freshman year and have been playing since then. I started playing when I stopped basketball and track in high school and wanted to see if I would like the sport as much as my mom did." Botello played on the JV and then later varsity throughout all four years and also has played on two national travel teams: UTURN and RVC. "Baylea is definitely one of my best friends, and without her pushing me through games and practices, I wouldn't be where I am today," adds teammate, Morgan Meyers.
Botello has worked so hard these past four years that representatives from the school contacted her first trying to recruit her for the fall. Botello shares, "A Belmont coach reached out to me and encouraged me to apply for their volleyball team." After visiting Belmont's campus, Baylea described the visit on February 2nd as "super exciting," adding, "I loved it there." Botello is beyond excited to have received an acceptance to her first choice of college and plans to continue playing volleyball throughout her college career. Although Belmont was her top choice, she also applied and was accepted into Christopher Newport University, Shepard University, Charleston University, and James Madison University. Botello ultimately chose Belmont Abbey because "they have a winning record, the coach is amazing, and I had an immediate connection with the team." Besides playing the sport she loves, Botello plans to double major in Accounting and Sports Management at her new home come this September.
Belmont Abbey College is a private college, located in Belmont, North Carolina. It is home to over 1,400 students and is known for its mission to provide an education that will help students lead lives of integrity and success. Named 2018 Best Southeastern College, Belmont provides students with southern hospitality.
On Wednesday, April 17, 2019, during Midlo Morning in the auxiliary gym, Botello made her commitment official, signing her National Letter of Intent. Surrounded by family and teammates, her coach, Sherman Chung, shared her accomplishments as a high school player. Botello not only served as an outstanding defensive player, but she held the school record for the most blocks. Botello is tremendously excited to continue the next four years of her life playing the sport she knows and loves. She shares, "I'm excited to be a part of a collegiate program and grow forever relationships with the girls on my team."
About the Contributors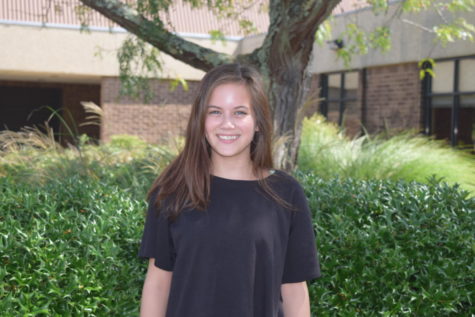 Caitlin Woods, Midlo Scoop Staff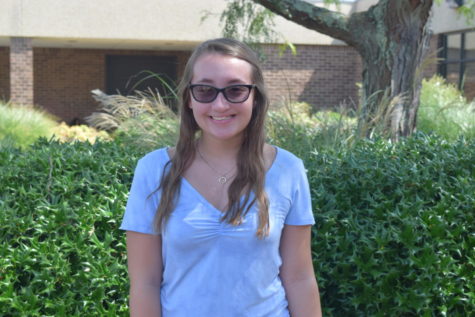 Sarah Moskovitz, Midlo Scoop Staff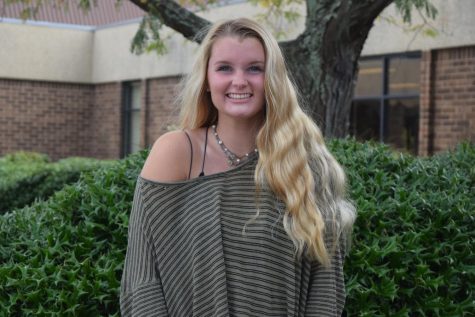 Cara Hahn, Midlo Scoop Staff