Interested in a Career in Law Enforcement?
Attend the FBI Richmond Teen Academy This Summer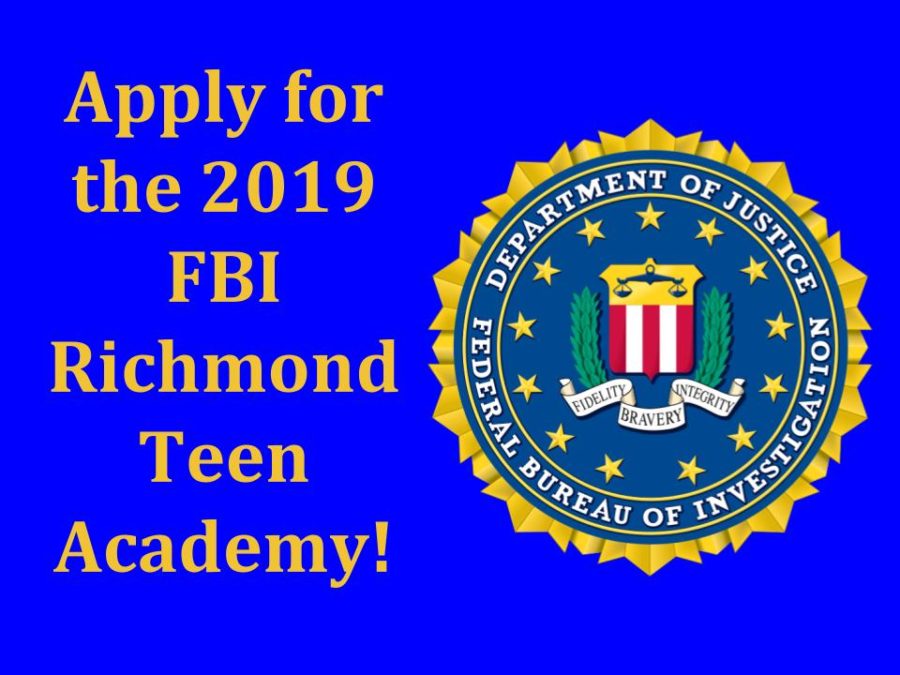 The Richmond Division is currently accepting applications for the 2019 FBI Richmond Teen Academy. The FBI Richmond Teen Academy consists of a two-day program that offers high school students a comprehensive look into today's FBI through blocks of instruction and demonstrations at the field office. Students are provided with several presentations on topics including: terrorism, cyber, polygraph exams, evidence response, SWAT, and all the day-to-day operations of a typical FBI office.
Dates: July 16-17, 2019
Location: FBI Richmond Field Office
Who May Apply: Juniors and Seniors (2019-2020 academic year)
Cost: Free
To Apply: Use this link and download the application. All applications must be typed.
Deadline: All applications must be received by email or postal mail by close of business on May 1, 2019.
The program size is limited, so complete the application as soon as possible to gain eligibility for this free, educational opportunity.