Hunter Klein Commits to the Tribe
Senior Hunter Klein Signs to Play Division I Football at William & Mary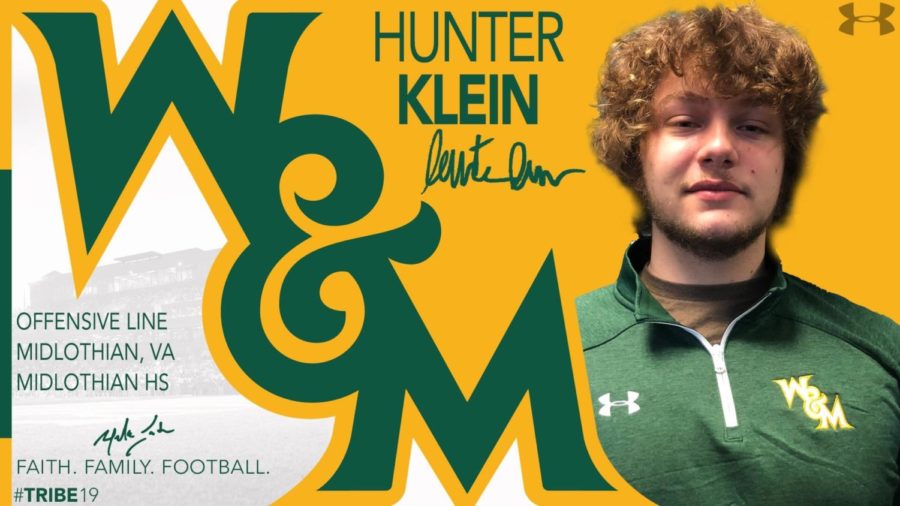 Throughout the years, the Midlothian High School football program has produced athletes who have gone on the play in college. On February 3, 2019, senior Hunter Klein joined these athletes by verbally committing to play Division I at the College of William and Mary. Then, on February 6, 2019, Klein signed his National Letter of Intent to join the football Tribe.
Klein started playing football when he was a junior in high school because Coach Hutchings, "told me I could play tight end," states Klein. Klein quickly became a driving force for the Trojans and a rock within the team. After his junior season ended, Klein knew this was the sport for him because he missed being on the field with his teammates. After just a year on the Trojans, Klein became a captain of the football team and continued to work hard on and off the field. "Hunter was the workhorse on the team. When it was time to work, he got people in check, and his work ethic is second to none," exclaims Midlo's Head Football Coach, Matthew Hutchings.
Even after playing football for just a year, Klein quickly caught the eye of several successful football programs, such as: University of Richmond, Columbia University, and James Madison University. However, Klein found a home in Williamsburg and, in February, announced his commitment to join the William and Mary Tribe, choosing to attend William and Mary for the "academics, the coaching staff, and the potential to win a national championship." Klein looks forward to becoming a member of the Tribe to "meet new people and play football at the highest level." Along with playing competitive Division I football, Klein plans to major in chemistry and is thrilled to travel to Williamsburg this coming fall.
About the Writer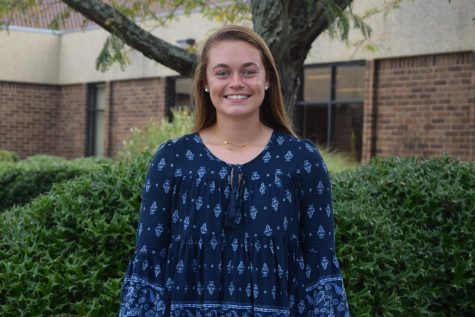 Erin Junkmann, Sports Editor
Erin Junkmann, Class of 2020