University of Richmond Hosts Chinese New Year Celebration
Modlin Center for the Arts
Hang on for a minute...we're trying to find some more stories you might like.
Every February, Chinese people around the world celebrated Chinese New Year, also known as Lunar New Year. This gigantic red-and-gold colored festival follows the Chinese lunar calendar and celebrates the beginning of a new year. Friends and family gather together to celebrate this annual festival following the theme of good health, fortune, and wealth. Elders give "red envelopes" filled with crisp dollar bills to the younger generations in hopes it will bring good luck for the new year.
On February 9, 2019, the University of Richmond threw a Chinese New Year celebration at the Modlin Center for the Arts. Tables set up to promote different Chinese organized businesses, vendors, and performance groups from all over Richmond gathered in one hall to promote and celebrate the new year of the pig. From 1:00 pm to 3:00 pm, businesses and organizations from the Richmond area wowed visitors with a variety of small attractions and information at their booths. Vendors offered all types of different Chinese specialities, from steamed pork buns to rice with pickled chicken, and also included an array of fried delicacies.
VCU's Gigi Tea Time served cups of milk tea with tapioca bubbles. Other vendors sold fashionable Chinese clothing and taught children how to make red lanterns and other origami figures. Performances were held at the Jepson Theater, with groups performing traditional lantern dances, musical string performances, and choirs singing songs celebrating the new lunar year. Midlo senior Amanda Chok, who attended the festival, comments, "My culture is really important to me, so it was really nice seeing our local Asian communities congregate together to celebrate this holiday. I was also there to help my mom, who had a table to promote her real estate business. I handed out cups of lemonade to children passing by,;it was entertaining to be able to help my mom and celebrate our culture at the same time."

About the Contributor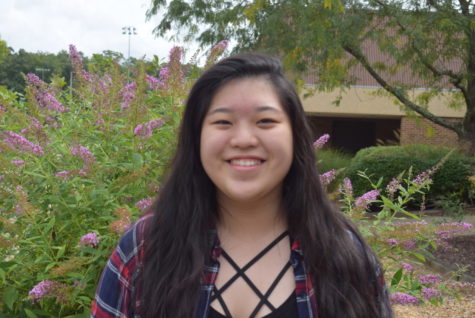 Anna Chen, Midlo Scoop Staff