Staib Signs for Tribe Football
Brayden Staib Commits to Play Football at William and Mary
Every year, numerous Midlothian athletes take their game to the next level by deciding to play their sport in college. On February 3, 2019, senior Brayden Staib joined these athletes by verbally committing to play D1 football at the College of William and Mary, and on February 6, he made it official by signing his National Letter of Intent. After growing up in a football-oriented family and standing out on his high school team, Staib anticipates this next step in his athletic career.
Staib has known the sport of football his whole life. "Football has been something my family has played. I really just had the influence to play the sport at a young age," Staib reflects. He competed on the Gordon Elementary Team for nine years and advanced as a outstanding player on the Midlothian High School team, playing on varsity since his sophomore year. He closed out his high school career in fall, which marked his thirteenth year of the sport.
During these high school years, Staib gained not only experience, but lasting memories. When asked what memory stood out, Staib responded, "Senior night against Cosby because I had the first touchdown of my career." His greatest accomplishments include being named All-Metro Linebacker and serving as the captain of the team for two years. Varsity football head coach Matt Hutchings commented on Staib's role in the team, saying, "He was the engine that made the car run. He brought the energy every day when the team was doing good and when it was not doing good."
During the recruiting process, Staib communicated back and forth with the coaches for a while, but when new staff came in, they realized his potential and believed in what he could accomplish and become as a college player.  The combination of William and Mary's outstanding academics and sports appealed to Staib when choosing his school. He explains, "Preferably I wanted to go to a D1 football, and when I got that chance with an addition of such an amazing academic school, I was hooked." Staib is currently looking at what the school has to offer on the academic side and aspires to pursue a degree in Criminology. 
Staib anticipates endless opportunity in his new position, sharing,"I feel like the new staff is really stepping their foot on the gas, and a huge chance will occur in Williamsburg when I'm there." Staib can't wait to advance his football career, as he will begin school at William and Mary in the Fall of 2019.
About the Writer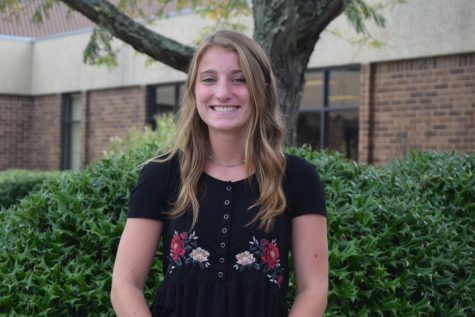 Maddie Burke, Copy Editor
Maddie Burke, Class of 2021