How to Celebrate the End of the 1st Semester
The first semester of school came to a close today, Friday, January 25th. For Midlothian students, the well deserved half day allows time for a plethora of activities to celebrate the end of the semester. Students' accomplishments from the first semester are not to go unrewarded, thus the Midlo Scoop has compiled a list of Midlothian and Richmond events taking place this weekend and the following week.
1) MidGLO Dance : Midlo's Open Commons will be decked out with black lights and neon glow sticks for a party like no other on Saturday, January 26th. This informal dance does not require dressy attire, but rather simple white and neon clothes, so you and your friends can let loose and have some fun on the dance floor. This glowtacular event begins at 7 pm and ends at 10 pm.
2) Artists Ignite : On Saturday, January 26th, visual artists have the opportunity to network with other like-minded individuals and express their creativity without limitations. Those attending are to bring their own art supplies, but are invited to enjoy hors d'oeuvres, music, and a photo booth.
3) Bowling: King Pin Lanes offer Cosmic Bowling Friday every Friday, which includes unlimited games for 3 hours. On Tuesdays, King Pin offers $2 games with $2 rentals. Bowling is a great activity to get you on your feet and spend time with friends. 
4) Love and Light Journal Writing Workshop : On Saturday, January 26th from 11:30 to 1:30, the Hull Street Library is hosting a writer's workshop for those of all ages and skill levels. Journals and pens are provided, and writers are encouraged to bring a creative mind to the table. This event provides as the perfect opportunity to share an innovative idea or receive help and critiques from other writers.
(5) College Planning Workshop: Aside from your fun weekend adventures, it may be a good idea to keep up with college planning. North Courthouse Road Library is hosting a free workshop to discuss Exclusive College Admissions and Financial Aid Planning to parents and high school students on January 30th. This program is designed to decrease stress for parents who will soon send kids to college, by keeping them informed with current information about the financial aid process. The presentation will give tips about financial aid eligibility and enhancement of student applications.
About the Contributor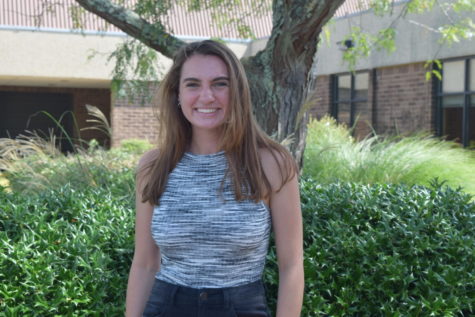 Carrie Rowley, Midlo Scoop Staff