Battle of the Barbecues: Shane's Rib Shack vs. Mission Barbecue
Food Face Off: Barbecue Review
For barbecue lovers, Midlothian houses two unique restaurants that will hit your sweet or savory spot: Mission BBQ and Shane's Rib Shack. Each receive 3.5 stars on Yelp, so the Midlo Scoop decided to get to the bottom of which one is the superior barbecue chain. Both restaurants bring various choices to the table, each offering a unique barbecue experience. Mission BBQ and Shane's Rib Shack are commended for their mouth-watering food, involved staff, and welcoming interior design.
Mission BBQ, located in Stonehenge Village, opened its doors in the late summer of 2018. This chain aims to honor first responders, veterans, and members of the American military who do a tremendous amount for our community and the nation. They promote their motto "The American Way" by having a daily salute to the stars and stripes around noon. To add to the atmosphere, the restaurant boasts a patriotic theme, including American flags and pictures that highlight local and national first responders and military personnel. The inviting open floor plan includes many wooden booths, tables, and chairs and friendly employees willing to pitch in their suggestions. The restaurant has many mouthwatering options, including the signature pulled pork sandwich, which is best served with the Memphis Belle sauce to add zest. Another favorite, the Baby-B-Back Ribs, came loaded with flavor. 
Shane's Rib Shack, located on Busy Street, is a small business that first started in McDonough, Georgia, and has spread throughout the continental United States. It soon found its way to Midlothian, Virginia, and quickly became a favorite barbecue spot. The interior of the restaurant, even though a little smaller than its new neighbor, has a rustic and cozy vibe, filled with wooden booths and decorated with humorous signs. It offers a wide range of options and something for each member of the family to enjoy, varying from sandwiches to sampler platters. The popular pulled pork sandwich is served on Texas toast. The pork is seasoned well with room for a sauce of choice. The restaurant also offers grilled chicken, lightly glazed with barbecue, which pairs well with their spicy barbecue sauces.
Both establishments offer a large variety of unique homemade sauces to top off whatever meal your heart desires. These range from extra spicy sauces to add a kick to the food, such as Mission's Tupelo Honey Heat and Shane's Spicy Barbecue, as well as sweet, savory sauces. Each also has a surprisingly short wait time; after placing an order at the front, Shane's Rib Shack delivers its food in an average of 10 minutes, while on a normal day, Mission BBQ sends out the meals in just a few short minutes in silver trays. Each restaurant provides dine in or carry out options to customers.
Neither barbecue eatery disappointed. They both have different strengths and weakness. In each restaurant, a large menu behind the register displays the overwhelming number of options. One difference noted are the portions for the price paid. While each has relatively low, competitive prices, Shane's Rib Shack offers a variety of sides to choose from that go with each meal, while one must pay extra for sides at Mission. Even though the portions vary, the taste at each place does not disappoint. Each restaurant offers various items from barbecue chicken to hamburgers to pulled pork, and each has powerful flavor. 
About the Contributors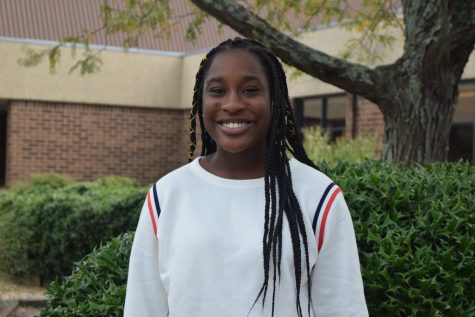 Zinzi Symister, Copy Editor
Zinzi Symister, Copy Editor, Class of 2021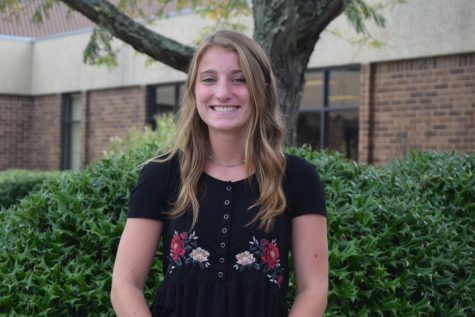 Maddie Burke, Editor-in-Chief
Maddie Burke, Editor-in-Chief, Class of 2021