Students Bring Color to the MIDGLO Dance
Midlothian High's 2019 MIDGLO Dance
On January 26, 2019, the MIDGLO Dance took place at 7:00 pm to 10:00 pm in the Open Commons. The room filled with blacklights and glow sticks of every kind illuminated the dance floor. Tickets, sold before and at the door for $10, included a glow stick. Students dressed in casual attire, wearing white or neon, and cheered as the DJ played today's hottest hits and songs requested by the crowd.
SCA sponsor Ms. Katharine Goins spent Saturday morning working hard with student volunteers to blow up glow-in-the-dark balloons and craft decorations that filled the dark room with bright lights."It was successful, and a lot of people had fun. Students look forward to having another one next year," says Ms. Morgan Hargrave, SCA sponsor.  Ella Lipsteur, a student who attended the dance, also commented: "It was so fun, even though there weren't that many people." Staff monitored a space in the Closed Commons, where students placed their belongings during the dance; they also hosted refreshments and sweets, such as brownies and cinnamon rolls. Students loved the confetti cannon and student artwork displayed at the dance.
Students who attended danced the night away with friends. "It was better than Homecoming because you didn't have to dress up, and it was comfortable. Also, the lights were cool," says Grace Beattie. Music continued to fill the Open Commons until the dance came to an end, and students began to reluctantly shuffle into the parking lot. "I had a great time with my friends," adds Cassie Grizzard. "It was easy to dance and sing since we were all wearing shorts and t-shirts." Not only did Ms. Goins and Ms. Hargrave play a big part in putting this dance together, but SCA officers Bailey Honrado, Kathryn Phillips, and Samantha Boero helped to advertise and set up the dance. Thank you to all those who contributed to making MidGlo an awesome event.
About the Contributors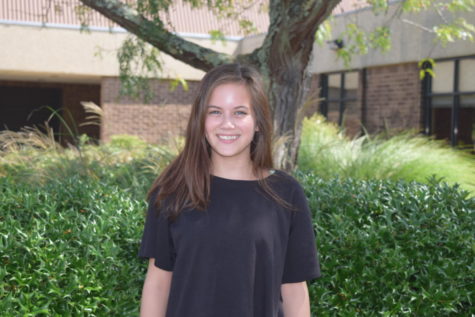 Caitlin Woods, Midlo Scoop Staff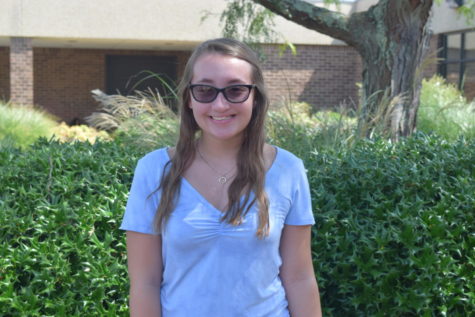 Sarah Moskovitz, Midlo Scoop Staff