Java Codes With AP Computer Science Classes
Hour of Code: Mr. Ben Java
Throughout the week of December 3-7, 2018, Midlo's faculty and students participated in the Hour of Code with their classes. Mr. Ben Java teaches AP Computer Science Principles and AP Computer Science A, two very popular classes at Midlo for technology enthusiasts. Both of these classes focus around coding and computer processes with Computer Science revolving around much more advanced coding processes as the second level class, so in honor of the Hour of Code, the beginner level computer science classes began their coding unit.
According to the Hour of Code website, the mission of Hour of Code focuses on a "one-hour introduction to computer science, designed to demystify "code", to show that anybody can learn the basics, and to broaden participation in the field of computer science. It has since become a worldwide effort to celebrate computer science, starting with 1-hour coding activities but expanding to all sorts of community efforts."
Java first instructed his students to open up the coding website, and then he taught them how to enter words into the program. He drafted up a document of "Java's Christmas List" and got his students to code this information into their computers. Later in the week, he showed them more coding tricks, including teaching the students how to encode a question and make the answer appear.
Many of the students thoroughly enjoyed learning more about coding, as numerous students aim to pursue a career in computer science. Brent Novey shares, "The information we learned was very useful because coding is an up and coming career in this day and age." Alex Kyte also shared his opinion on the coding lesson, explaining, "I always thought coding was really difficult, but after the lesson, I realized it's not as difficult as I thought, and I could see possibly pursuing a career in it after college."
Midlo's faculty succeeded in teaching their students all about coding, and the information swayed some towards a new possible career choice.
About the Photographer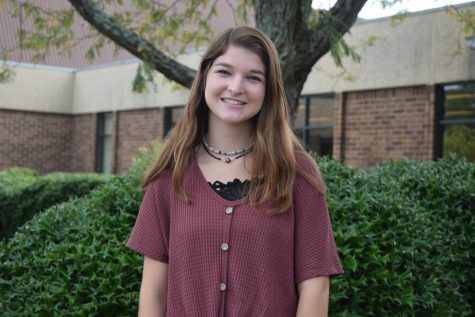 Ashley Manheim, Midlo Scoop Editor-in-Chief
Ashley Manheim, Editor-in-Chief, Class of 2020