Bottoms Up Pizza Pops With Flavor
Bottom's Up Restaurant Review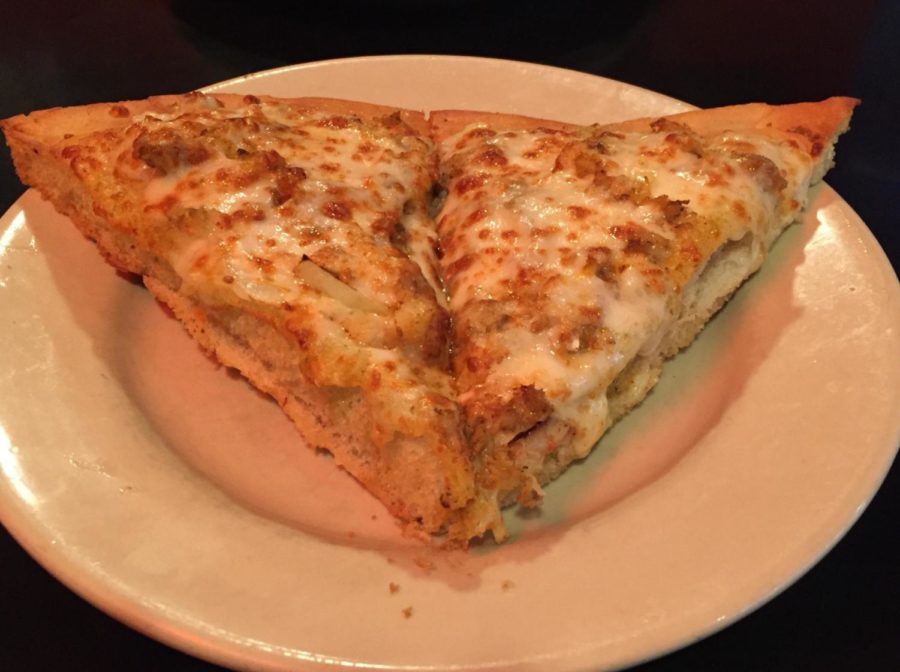 Bottoms Up Pizza, located on Dock Street in downtown Richmond, is open for business to all who want to try this savory pizzeria. Bottoms Up provides pasta, burgers, sandwiches, and taste-bud tingling appetizers, such as breadsticks and nachos. It also offers unique, mouth-watering desserts, such as the S'mores Pizza, Oreo Pie, Creme Brulee, and more.
Each pizza is carefully made to suit each customer's desire, whether it be red or Italian sauce, pepperoni or sausage; these slices take over the entire plate. Senior Caitlin Wright adds, "One slice of pizza is as big as a small pizza, which is enough for me." Although eating pizza with a fork is a unique way of eating the delectable dinner, it's effective in order to truly appreciate the taste. The crust is thick and crispy around the edge and softly melts in the mouth. These fresh pizzas, once filling the senses, can make anyone's heart melt like the fresh cheese dripping on the sides.
Bottoms Up offering called the Meat Master ispiled with juicy Italian sausages, ham, pepperoni, and ground beef. Another staple of Bottoms Up, the Chesapeake, contains parmesan white sauce, fresh crabmeat, and sweet onion seasoned with Old Bay, along with the option to build your own pizza.
Walking through the doors, the restaurant welcomes customers with checkered flooring, high ceilings, and dangling lanterns, providing a unique setting around the restaurant. Patrons are given the option to sit at square tables inside or outside, with a clear view of the train station. Umbrellas on the outside tables provide shade, which adds to the experience on a warm, sunny day.
Botttoms Up deserves a 5 star rating for its unforgettable taste, so be sure not to miss out on this flavorful pizzeria!
About the Contributor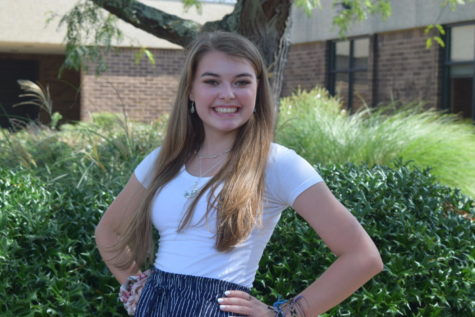 Rachel Bybee, A & E Editor