A New Twist on Pizza
Your Pie Restaurant Review
Hang on for a minute...we're trying to find some more stories you might like.
Located in the Westchester Commons, Your Pie delivers a fast, fresh, and casual pizza dining experience. Wowing customers with a 4.3 star Yelp review, this pizza restaurant commits to serving patrons with a delicious variety of pizza, salad, and gelato options.
Boasting their trademark option, build your own pie, starting at $8, customers have the option to choose between white, wheat, and gluten free dough, then choosing a sauce, and finally, an array of different pizza toppings. After creating a personal pizza masterpiece, the pizza is then transferred to an 800 degree oven and out to the customer's table in 4 minutes. Your Pie offers an affordable combo option; for an additional $4, customers can add a drink, and either a salad, a brownie, or two scoops of gelato.
Your Pie offers an easy-going, comfortable, and family-friendly atmosphere. Their handcrafted dough is soft and fluffy for a fast take out option, no matter how many toppings are added to the pizza. Inside the restaurant, Your Pie provides a modern setting with long, dark wooden picnic tables for huge parties, small square tables for intimate meals with loved ones, and a tall bar and stool area for adults. The restaurant also caters to those who have unfinished work with outlets at each booth, and for those who enjoy the outdoors at the patio dining area.
Senior Marisa Ruotolo recently frequented Your Pie and praised: "It was amazing. I was surprised by how good it tastes since it's technically a fast food style for pizza." Your Pie earns a 5 out of 5 stars, not only for its modern and comfortable setting, but also its delicious and creative style of pizza making as well.
About the Contributor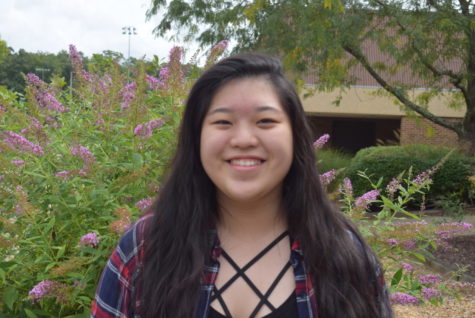 Anna Chen, Midlo Scoop Staff