RAMPS Helps Neighbors in Need
Midlo Students Build Ramps in the Richmond Area
Hang on for a minute...we're trying to find some more stories you might like.
On Saturday, November 17, 2018, Midlothian students in RAMPS club gathered up wrenches, nuts, bolts, impact drivers, and vice grips, to begin community service for neighbors in need in the Richmond area. RAMPS stands for "Ramps Access Made Possible by Students" and is a community service organization in the Richmond community, where funds are raised to pay for ramps that provide access to those who are wheelchair bound and have not been able to leave their homes safely and efficiently in years. Generous donations from students and Richmond area businesses make these ramps possible.
At the beginning of the build, nineteen Midlothian student volunteers split into two groups, each building a ramp for a client in Henrico. Teams then gathered at their location in order to assemble each part of the ramp. One group pieced together the upper part of the ramp; another group worked on the turn; and a final group constructed the bottom of the ramp. Once the project was completed, the clients gave the ramp a test run. After a bit of apprehension caused by being confined in wheelchairs inside their homes for a long period of time, the clients felt so thankful for the students' hours of work. "A couple hours of work is a lifetime of freedom for our clients," comments Susan Revere, Executive Director of RAMPS.
The first client for whom the student volunteers built a ramp is a member of Sportable, an adaptive sport community for wheelchair-bound athletes. The second client's ramp was beneficial for both the client and the client's caretaker. "I am so thankful for [the students'] hard work. [The ramp] is going to help me in so many ways." her caretaker explained. The entirety of the build took about 4 hours for both groups to finish building their clients' ramps. Student volunteer Samantha Perez says, "I love being in RAMPS; it's been really beneficial, and I enjoy going out and using my time on Saturdays for something better than just sitting at home and watching TV."
About the Contributors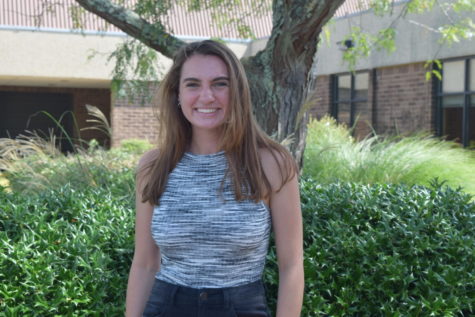 Carrie Rowley, Midlo Scoop Staff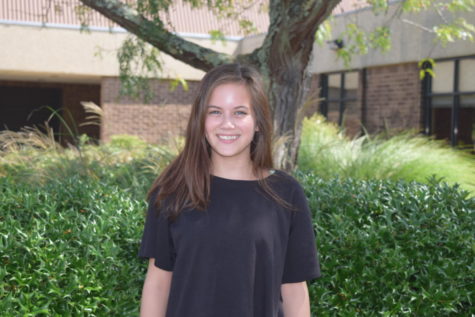 Caitlin Woods, Midlo Scoop Staff