Welcome to the Pumpkin Patch
Visit The Ashland Berry Farm
The Ashland Berry Farm, located in Beaverdam, Virginia, is one of the top destinations for students and teachers alike to gather for some laughs and new memories. During this time of year, the Berry Farm draws crowds for pumpkin picking and entertaining fall activities, as well as festive Christmas essentials.
Ashland Berry Farm welcomes all ages, allowing family and friends to relax, soak up the sun, and spend time together. Aside from providing visitors with the chance to choose the perfect pumpkin, the farm offers a variety of different activities, which include: a hay bale maze, tire and rope bridge challenges, animal corral, and a fresh hot donut shop. Senior Amanda Chok, who recently frequented the farm, shares her nostalgia at the memorable occasion: "It was fun going with my mom and we also brought our friend's young son. I haven't been to the pumpkin patch with my mom since I was really young, so it was fun to be able to have that fun bonding moment with her again." Chok eagerly admits that her favorite activity was petting the Golden Retriever therapy dogs and poking around the fields for the perfect pumpkins. "My mom's friend's son had so much fun too, and he loved the hay maze. The maze itself was really tight, and he was running all over the place. Sometimes I had to squeeze past and crawl just to get to him," Chok laughs.
Open year-round, the Ashland Berry Farm offers a great place to enjoy the beauty and serenity of the countryside: garden centers in March, retail greenhouses in April, pumpkin patches in October, and a fresh Christmas tree farm in November. Everyone is welcome to come and enjoy the weather with family and friends.
About the Contributor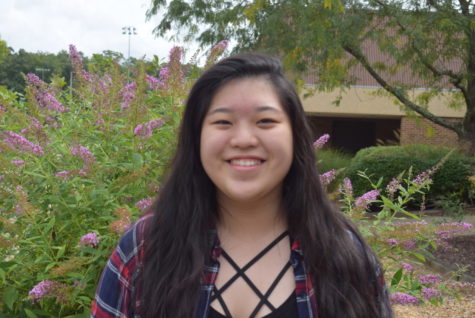 Anna Chen, Midlo Scoop Staff